Cutting machine production and inventory control software for the roller blinds industry.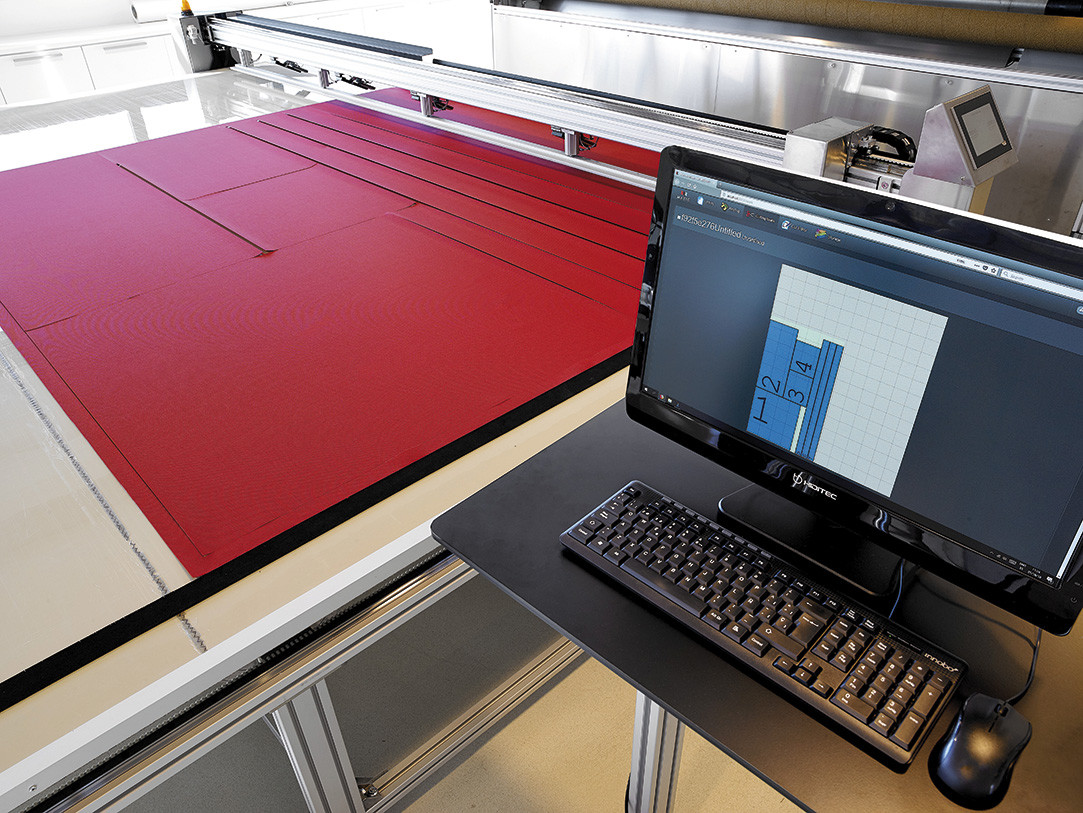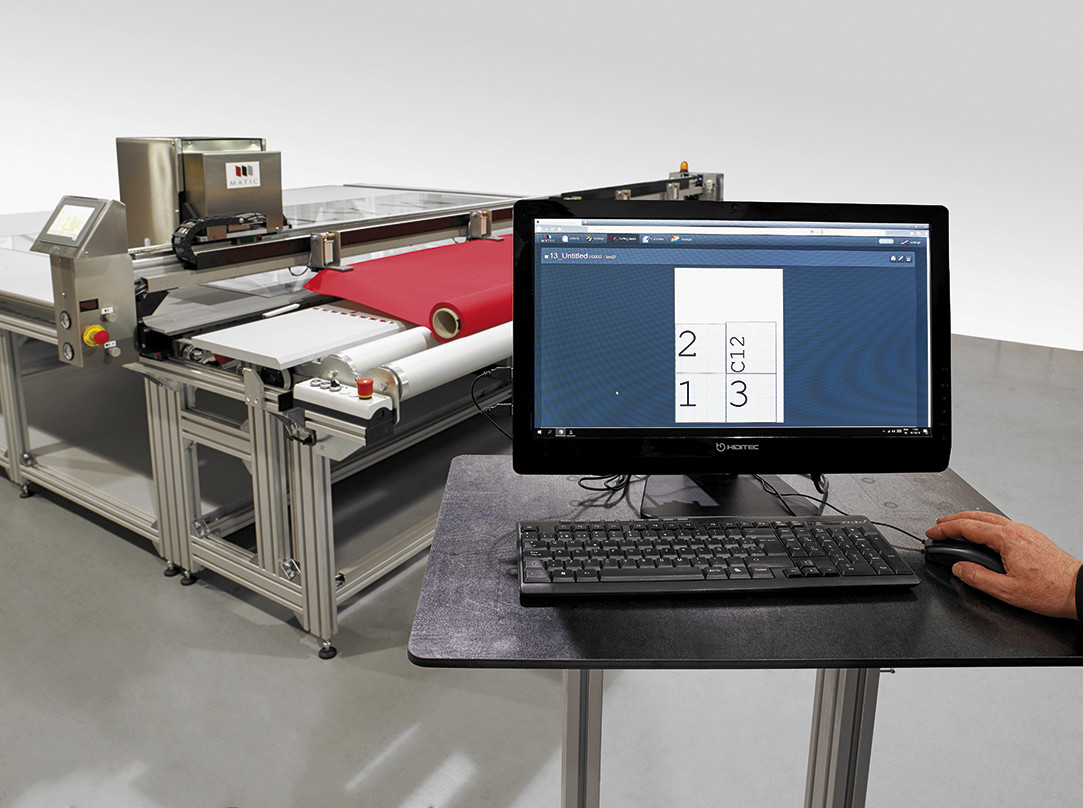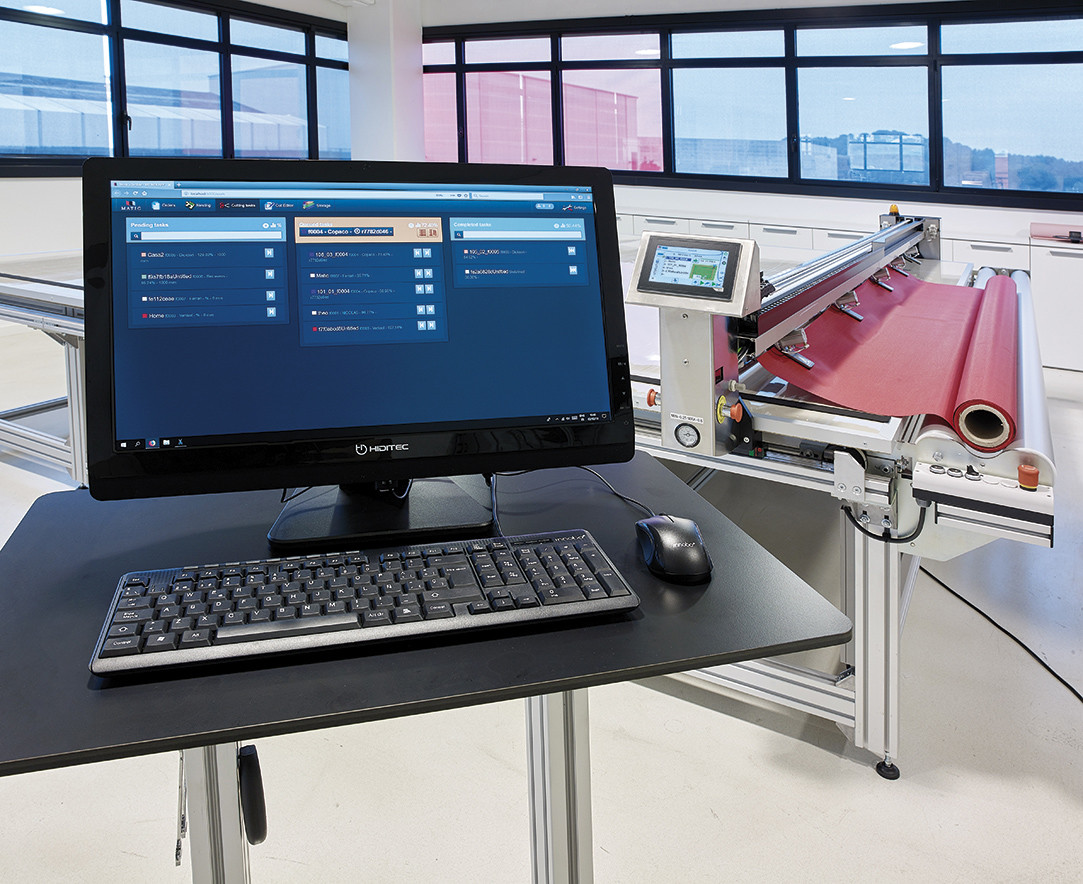 Do you wish to lower your cost per blind? Increase profits? Reduce waste? Limit handling?

Athenea is more than an operating software for our M1 line of cutters. It is a productivity and efficiency tool designed with the roller blind and screen markets in mind.
Athenea Workflow Management Software will be in constant contact with your company's ERP system to retrieve orders and report real time status of cutting jobs already in production. Orders for the day will be grouped by fabric, order number or priority - reducing the set-up time and handling of rolls.
The software will hold your roll inventory, deduct from it the cut pieces and waste - so you always have a clear picture of your overhead and stock. Athenea will also give you the opportunity to put reusable waste back in stock and tell you when to use it in future orders.
The optimization tool of this software is brilliant, offering nesting capabilities with or without rotating the orientation of the cut depending on the fabric pattern. By nesting the cuts, Athenea will reduce waste signifiquantly, thus lowering your cost per blind.
Real time information about the status of the order - Avoid errors and solve them fast
Inventory control
List of rolls needed for the day's production
Grouping of orders by same fabric, order number or priority
Optimize cuts to limit waste - Nesting
Set up of cutting parameters: allow rotation, overcut, gap between, etc
Automatic generation of cutting files from the selected production orders and cutting settings.
Label printer - On the screen of the machine all the cut pieces' positions will be identified and a label printed for each item
Reusable waste will be identified and put back in inventory for later use
Can manage one or more machines
With the real time information about the status of the cutting order, you are able to catch mistakes before they happen or solve them fast.
Add or remove quantities for jobs in production very easily.
Identify finished products and return it's status to your ERP system.
Inventory control - fabric used will be deducted from your inventory
Reduce machine set-up time with getting a list of rolls needed for today's production.
The machine will group orders cut on the same fabric to increase productivity and lower the cost per blind by limiting the handling of rolls.
Cuts will be nested automatically to optimize the fabric and reduce the waste.Scalable - Athenea can manage one or more machines. From a simple workshop to international corporations.