Linear cutter with up to 3 cutting tools: crush cut, rotative knife and ultrasonic.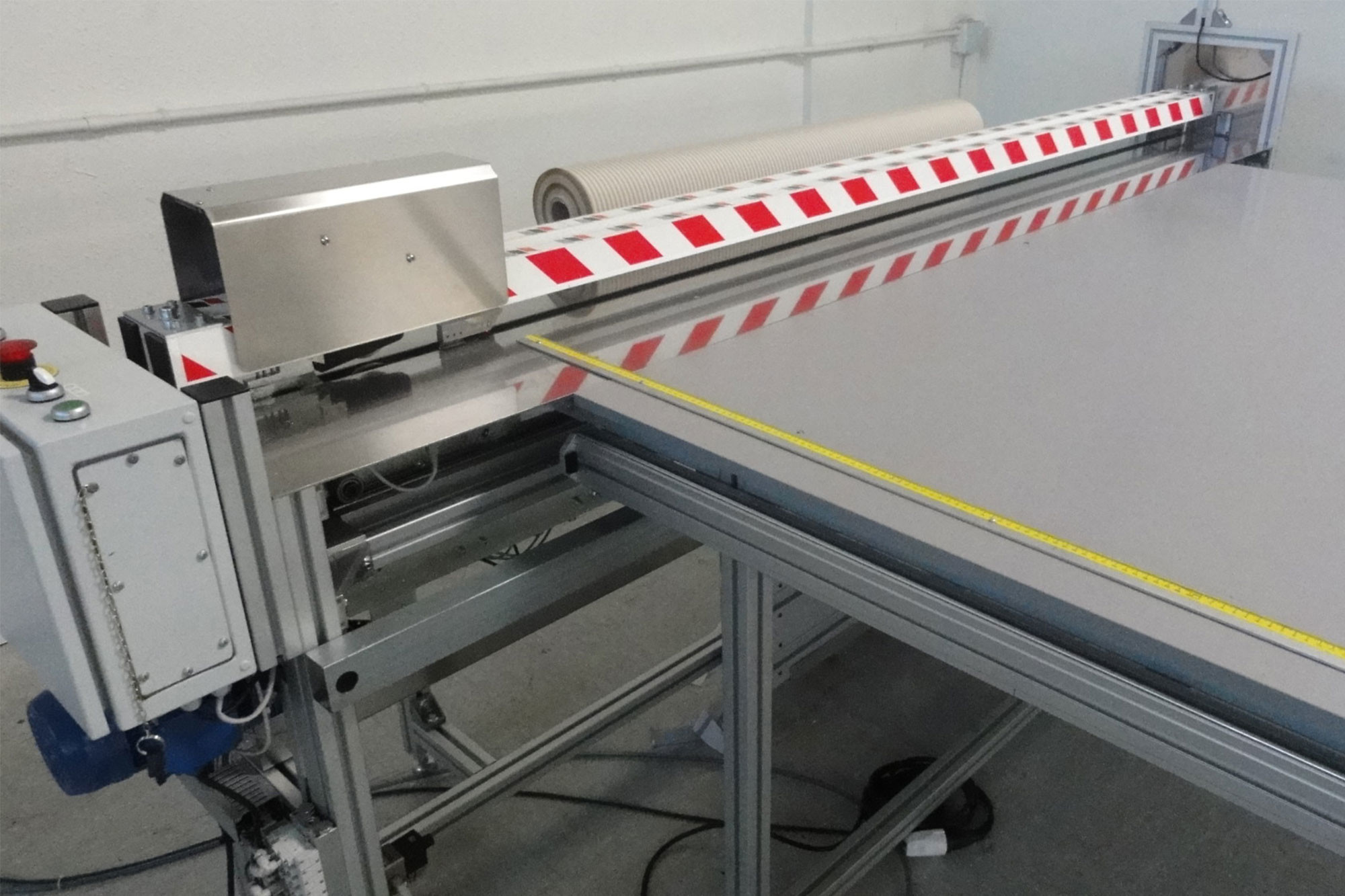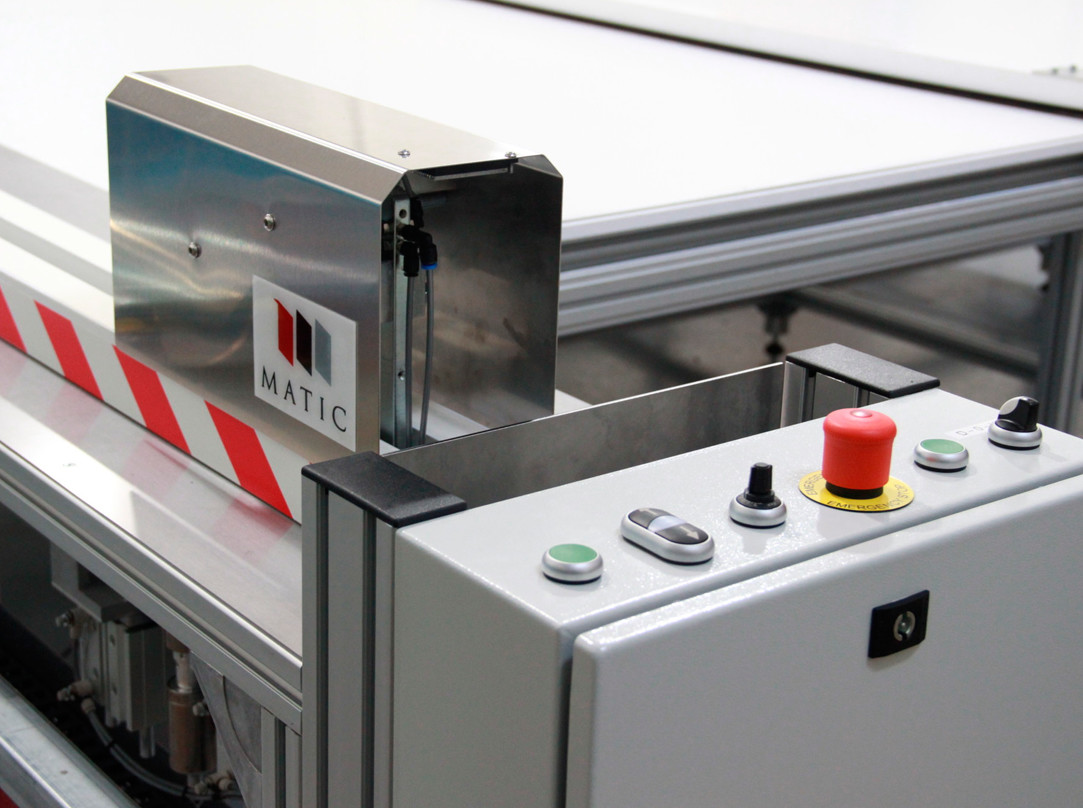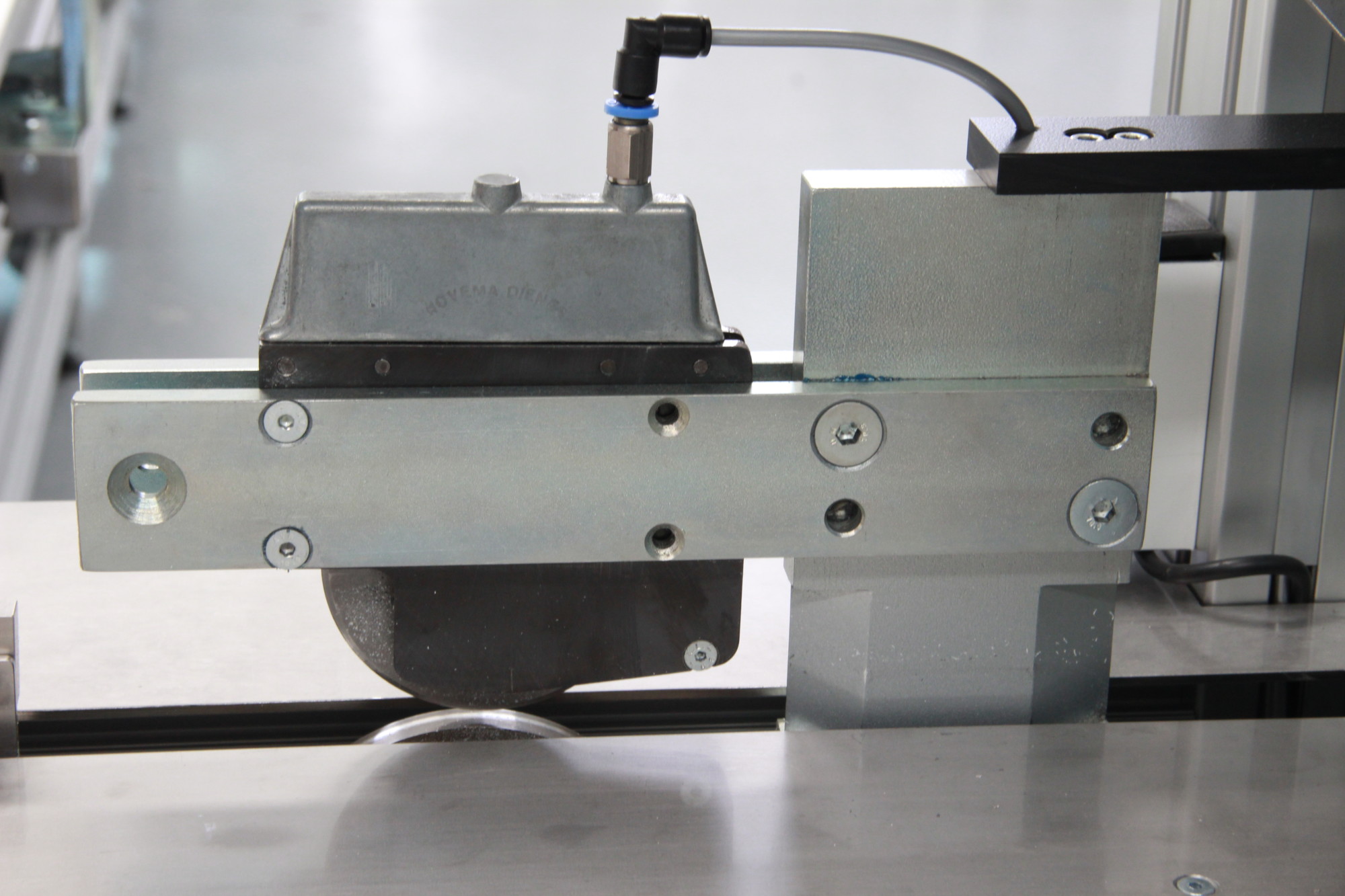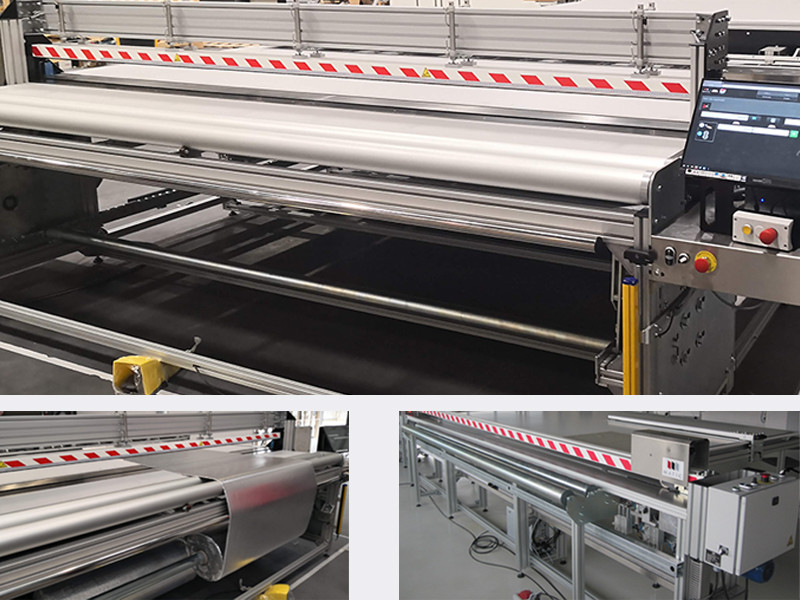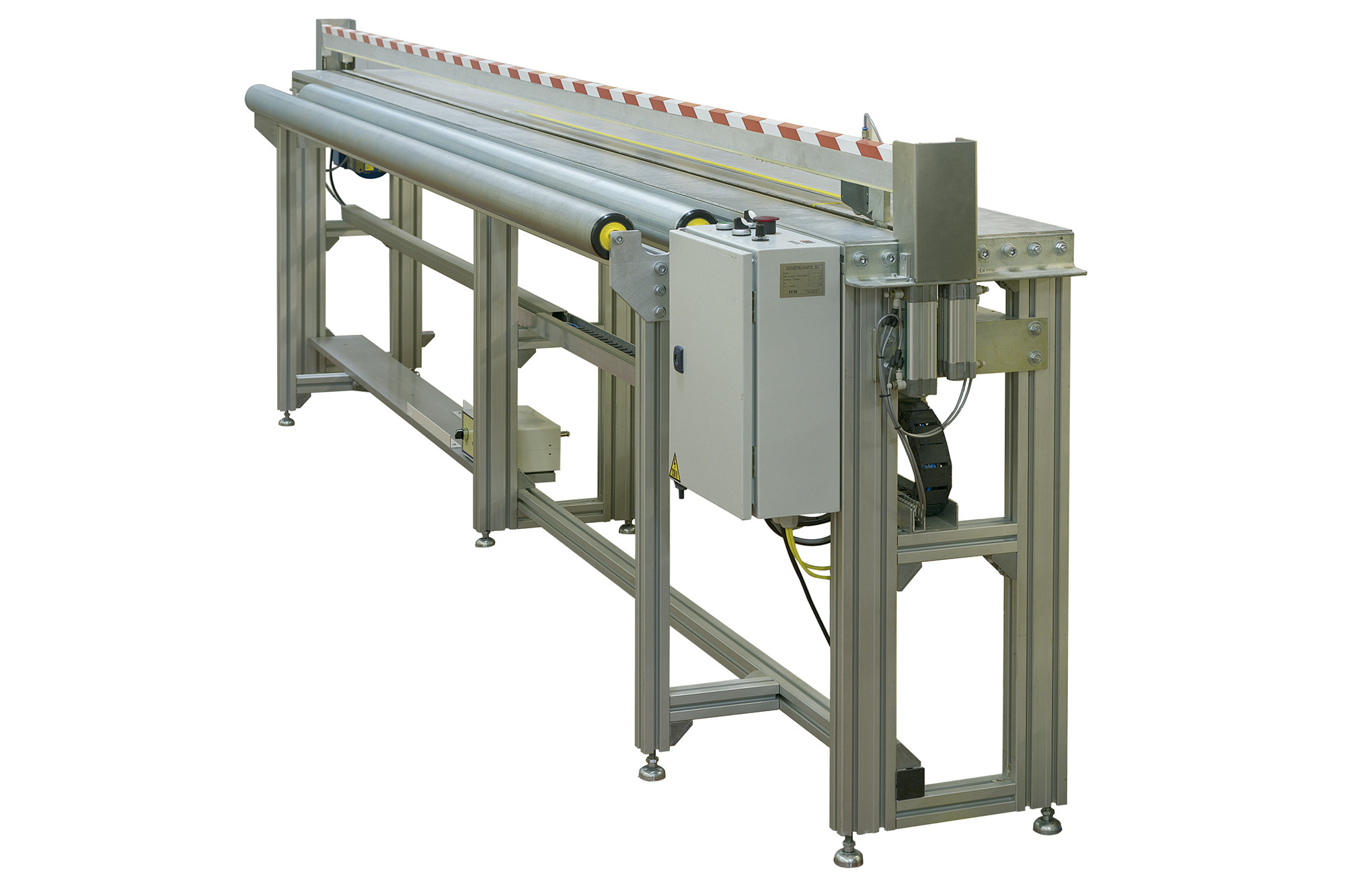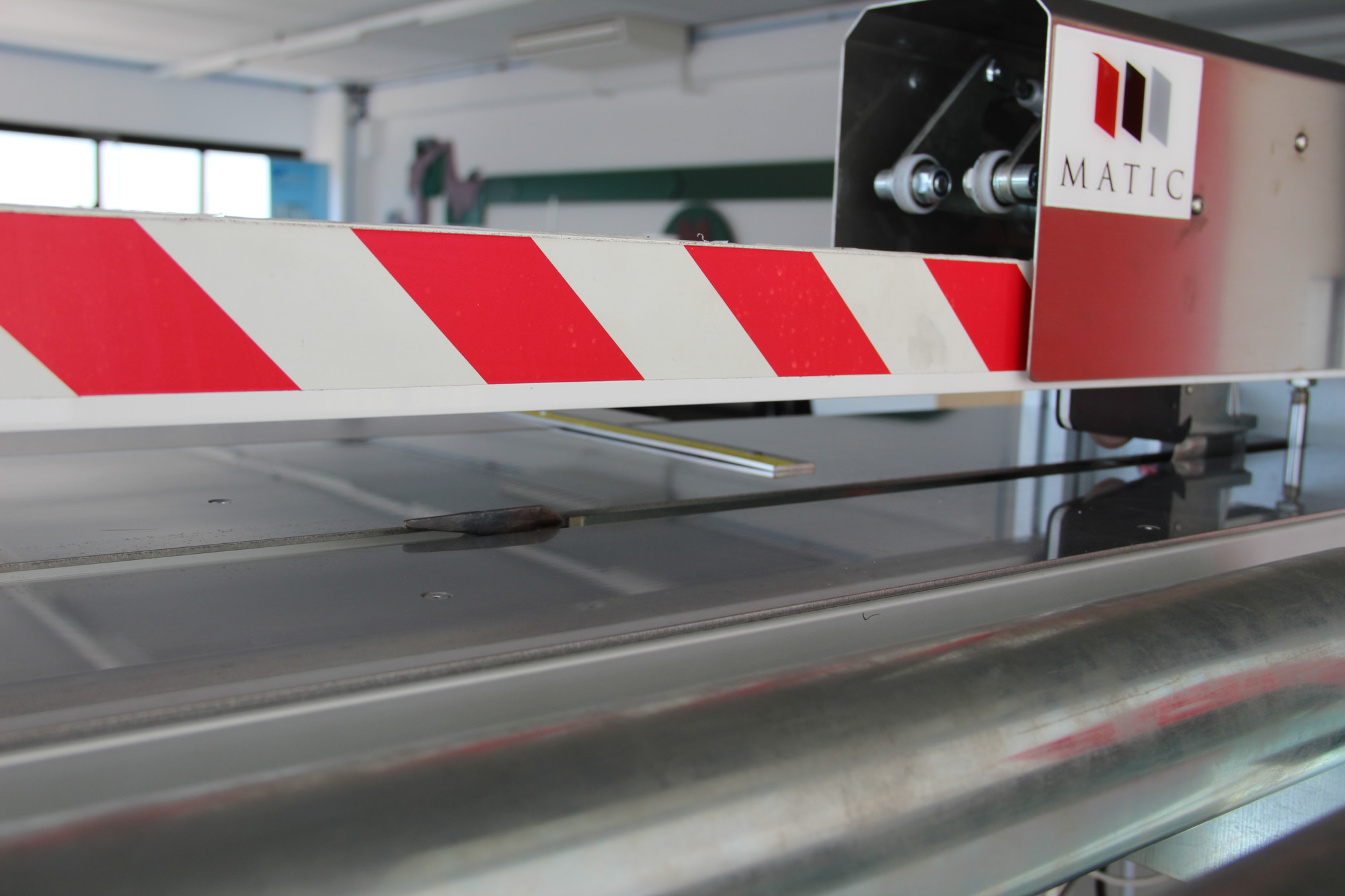 The FLEXICUT is a semi-automatic linear cutter with the versatility of 1 up to 3 cutting tools: Ultrasonic, Crush Cut and Rotative Knife. The cutting tools are easily interchangeable with the turn of a switch.

It's design, adaptability and simplicity make the Flexicut one of the most versatile cutting machines on the market.

The FLEXICUT is fully capable of cutting a wide rage of materials from PVC, screens, black-outs, acrylics, polyesters, composites, carpets, etc. It is ideal for the production of roller blinds, awnings and printed banners.
Cutting tools: ultrasonic, crush cut and rotative knife
Cutting length: 3.2m, 4m and 5m (126", 157" and 197")**
Size of auxiliary table: 3.2m x 3.5m (126" x 138")**
Electrical Voltage EU: 220-240V / 50 Hz AC
Electrical Voltage US: 220-240V / 60 Hz AC
Cuts: PVC, screens, black-out, acrylic, polyester, coated fabrics, composites, carpet and more.
Air pressure: 8 bar
This machine complies with CE Safety Regulations.
**Precise measures are given in metric. Imperial values serve as a reference only.
Interchangeable cutting tools - Choose 1, 2 or 3 tools: ultrasonic, crush cut and rotative knife.
Useful cutting: from 3.2m up to 5m (126" to 197")**
Variable cutting speed according to each fabric - The operator has full control of the speed.
Double pressure bars - Keeps the fabric stable in place during the cutting process.
Sensor to detect the end of the fabric - Avoids the wear of the cutting tools.
Automatic opening of the pressure bars at the end of the cutting cycle.
Automatic return of the cutting tools to the start position.
Motorized roll unwinding*
Automatic winding device to roll up the textile.*
Auxiliary table with manual stop bar for positionning and measuring*
*Optional
Ideal for the production of: roller blinds, awnings, printed banners, curtains, and more.
Flexicut can be adapted to an existing work table.
Automatic movement of the cutting tools is faster and more precise than manual cutting.
Fewer chances of human errors with automation
The interchangeable cutting tools make it a flexible and versatile machine
Easy and safe to use by everyone - non-skilled operator.
No measuring needed thanks to the measuring tape and stop edge included on the optional auxiliary table.
Low cost of operation and maintenance.