XY cutting machine with 2 pressurized rotary knives.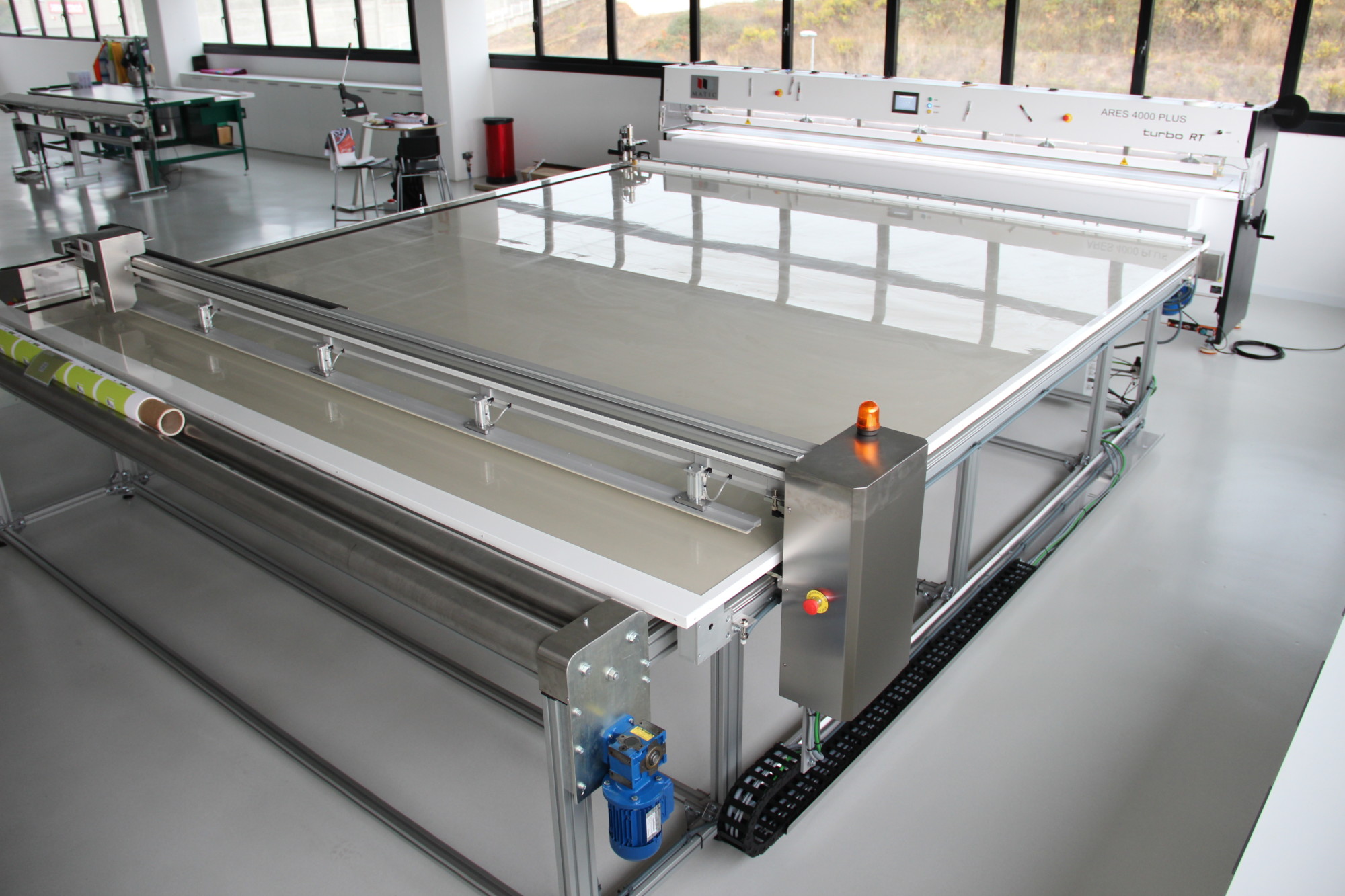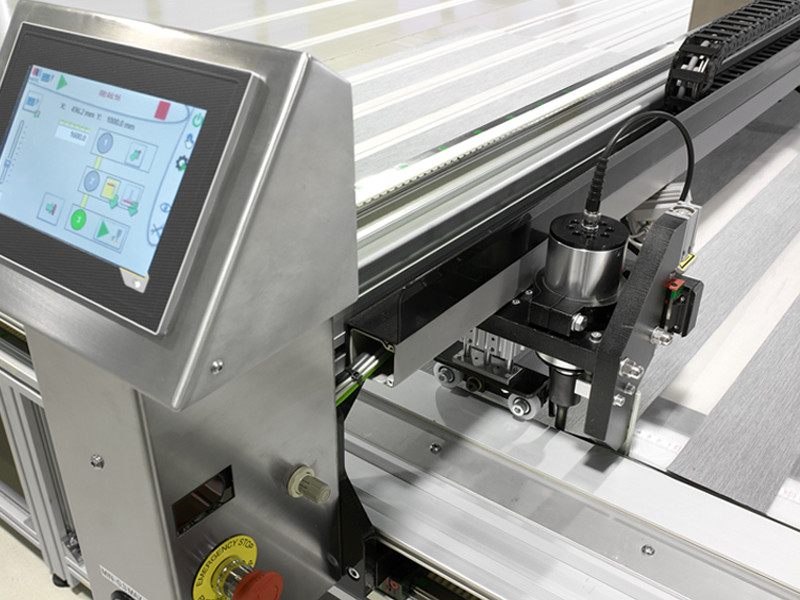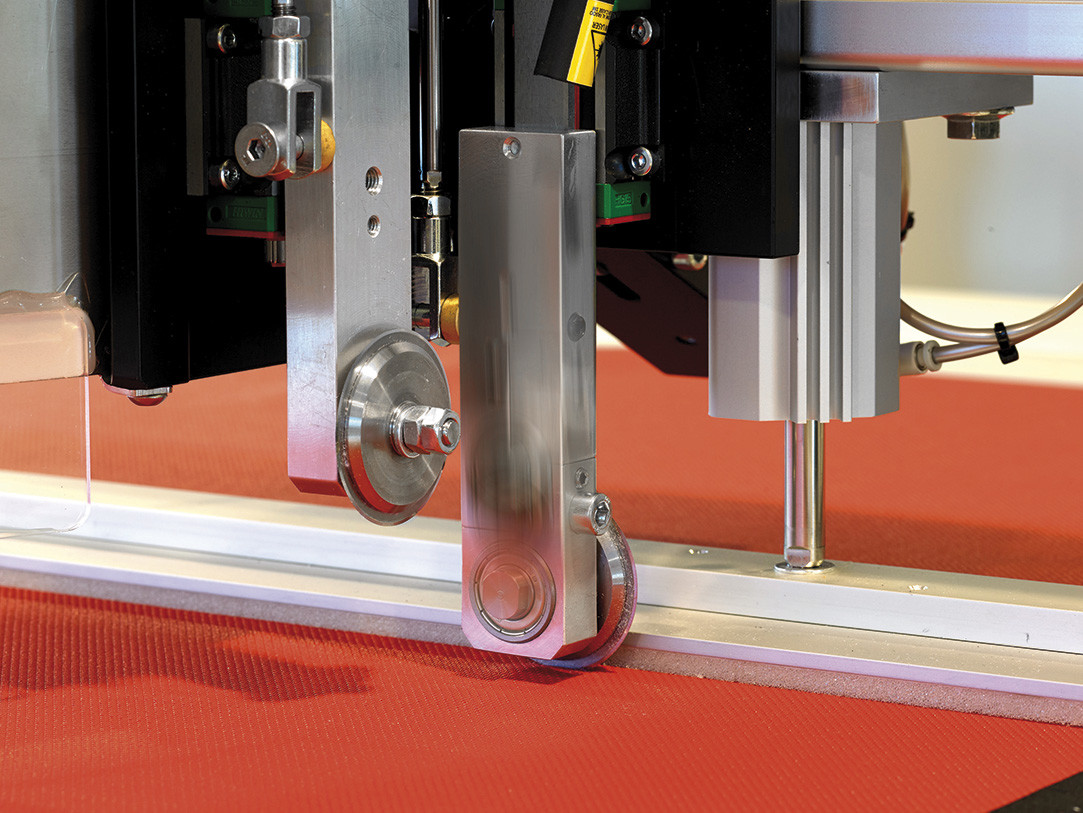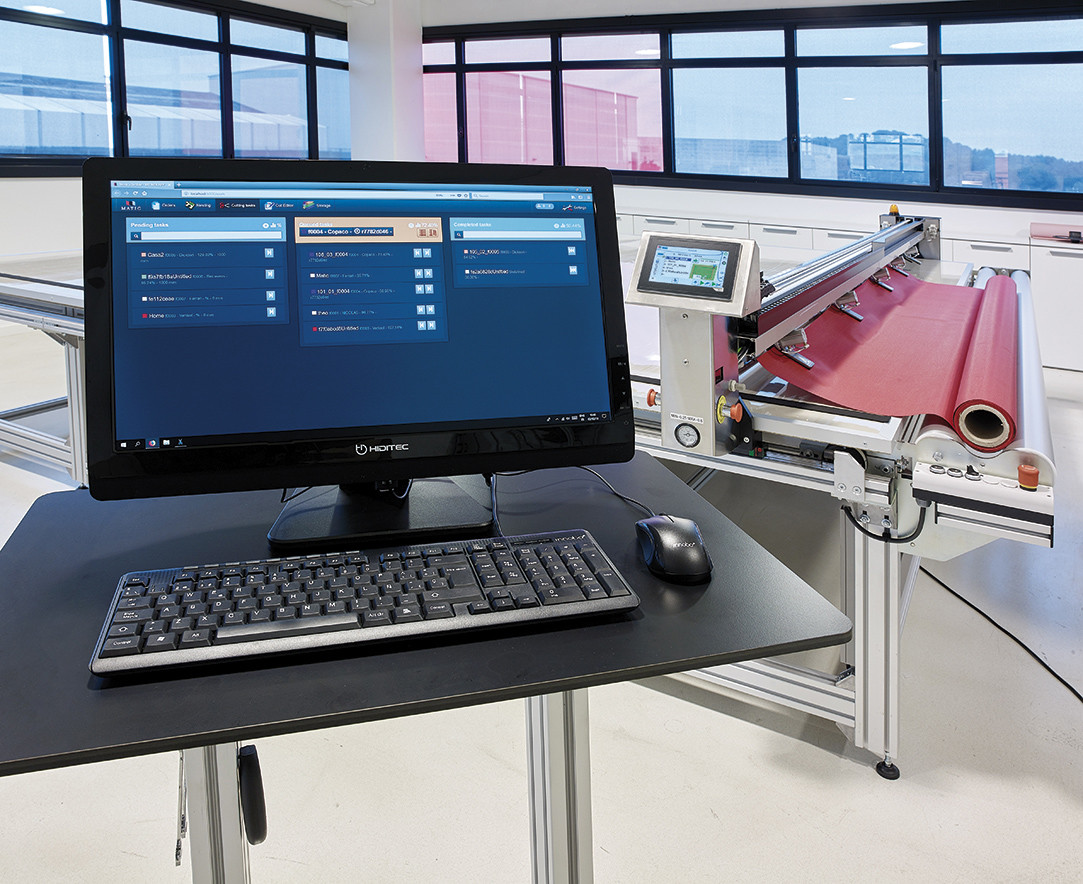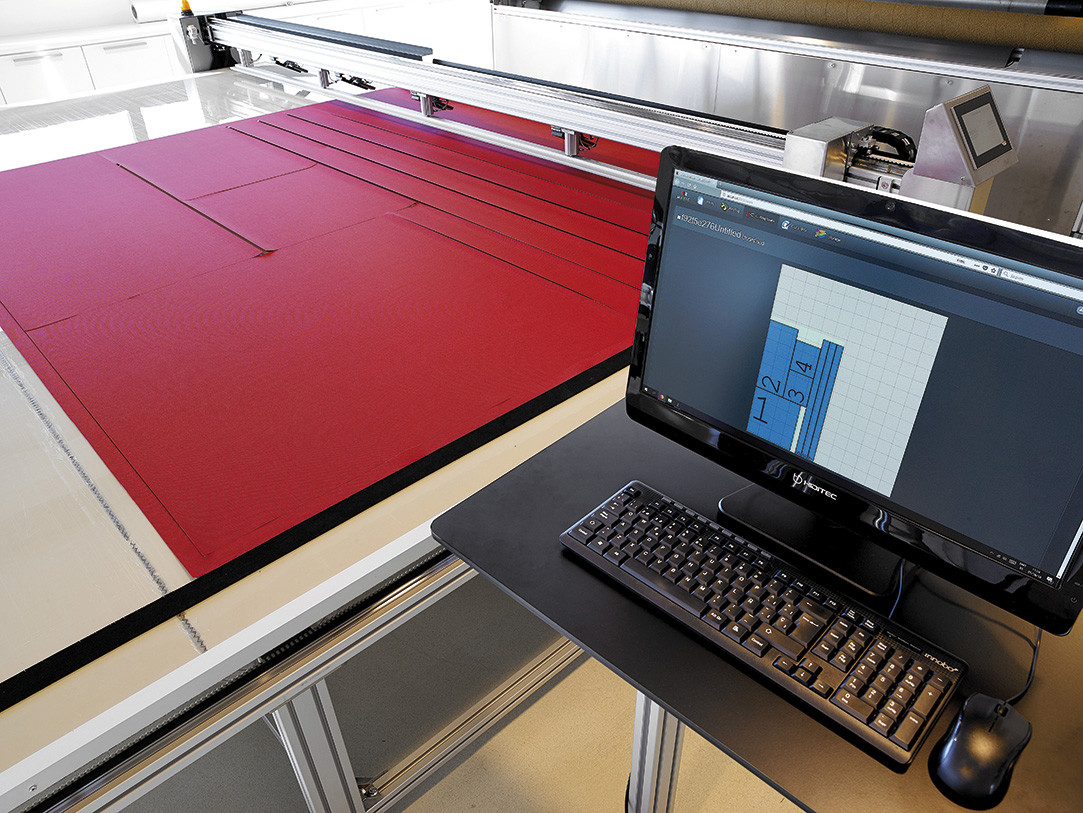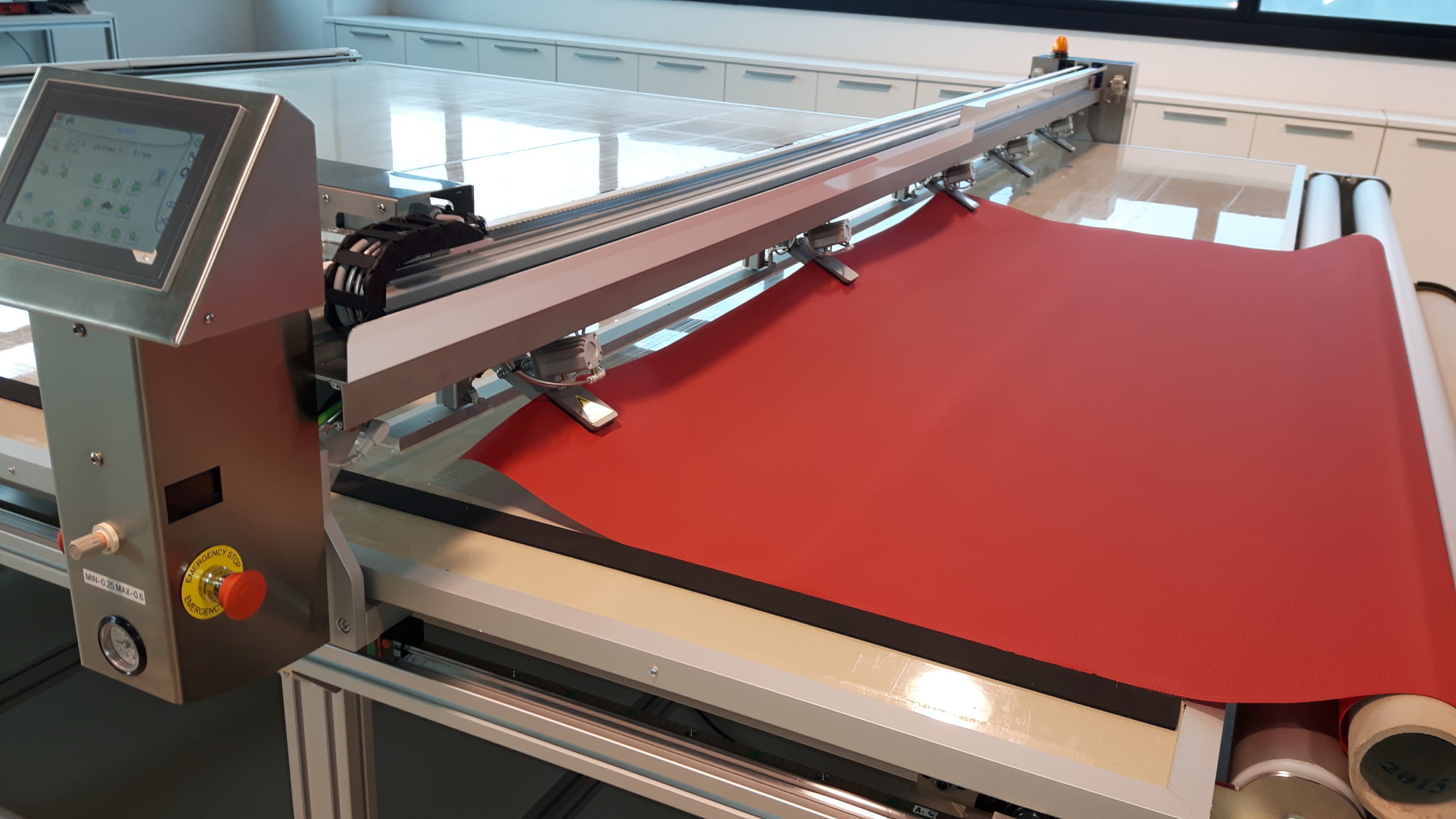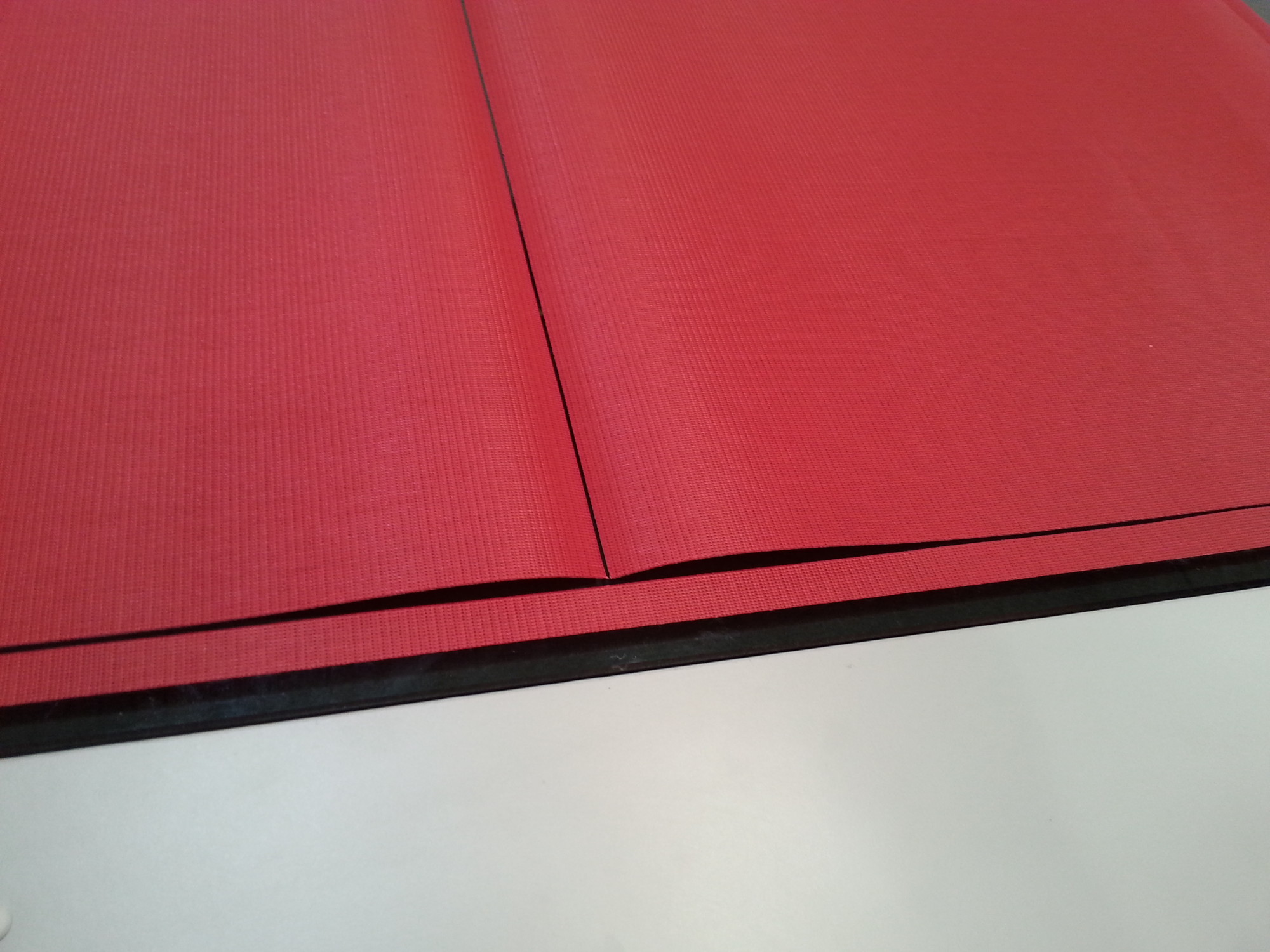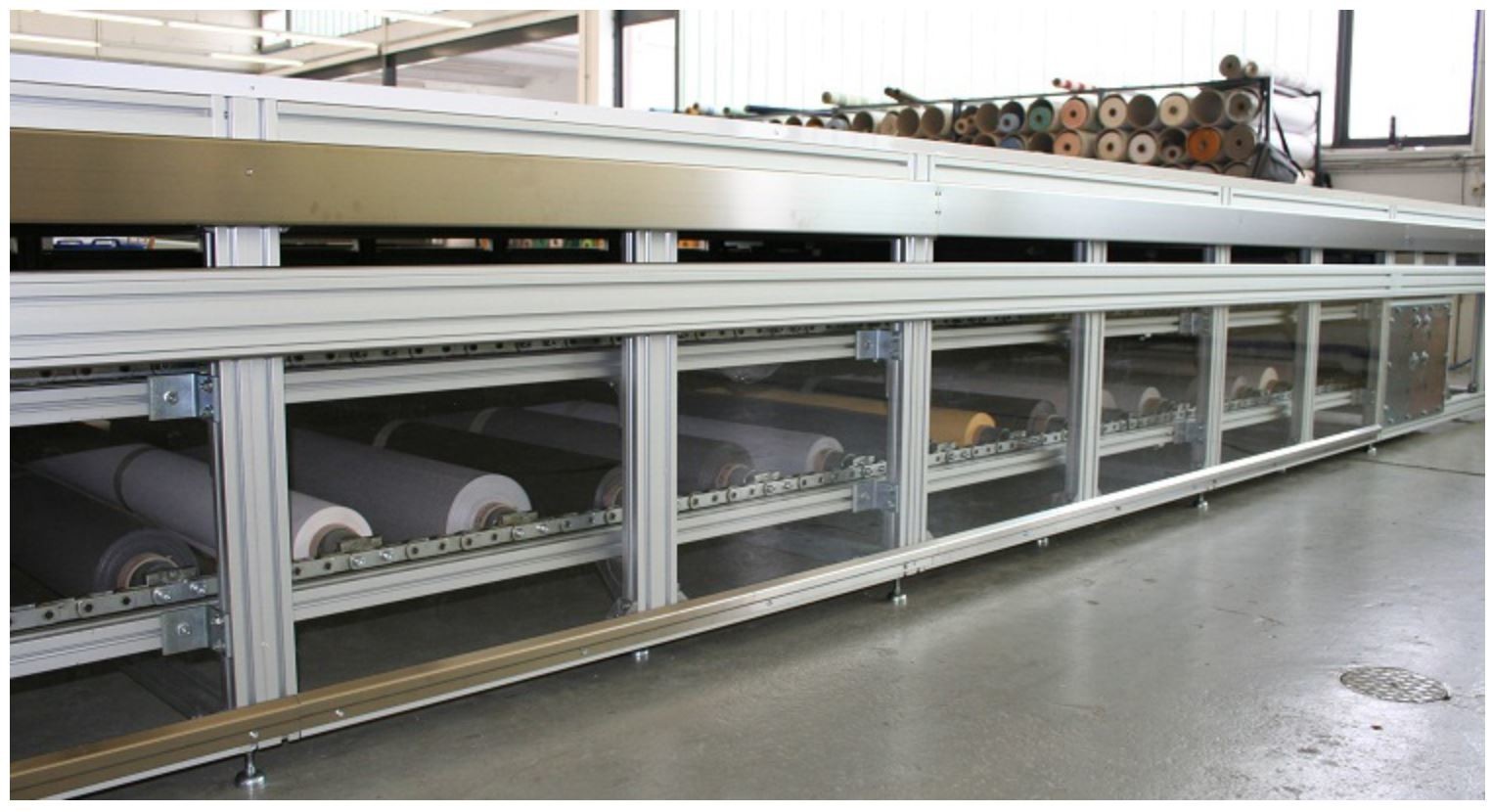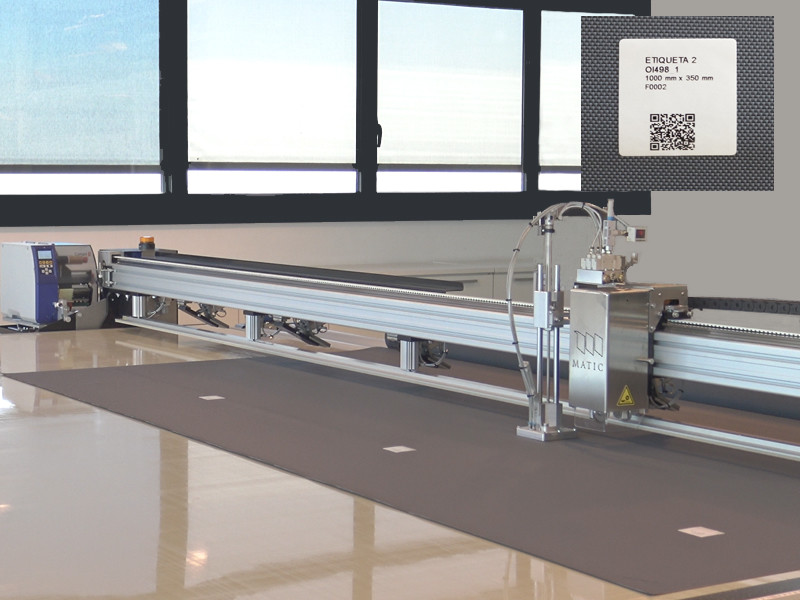 Cutting Roller Blinds
M1-PC and Athenea Workflow Management Software used in combination to cut roller blinds.
Productivity and Precision
The M1 line of cutting machines offers the best combination of speed and precision.The variable cutting speeds deliver optimal results with adapating to each different fabric. The press bar eliminates any movement of the textile during the cutting process. Its design, construction and ease of use make the Matic M1 line of cutters one of the best selling machines on the market.

The M1-PC is an automatic cutting table that provides cut on all four sides, avoiding the need to turn and handle the fabric during the cutting process. The M1-PC comes equipped with 2 pressurized rotary knives, one one the X axis and one on the Y axis for fast cutting and transitions. There is one pressure bar on the X axis to hold the fabric in place during transversal cutting.

This table is ideal for cutting technical fabrics such as PVC, screen, clear PVC, black-out, zebra shade fabrics, mosquito nets, etc.

Built and designed for the efficient production of roller blinds, panels, vertical blinds, roman shades, mosquito nets and samples.
Useful transversal cut: 3.5m (138")*
Useful longitudinal cut: 5m, 7m and 12m (16ft, 23ft, 39ft)* - order sizes upon request
Twin pressurized rotary blades
Variable cutting speeds : up to 1m/sec.
Single phase electrical consumption: 1.5kW
Air consumption lower than 30 l/ cycle
Air pressure: 6 bar
Complies with CE safety regulations
*Exact measurements are given in Metric. Imperial values serve as a reference.
Automatic cut on 4 sides
Automatic feeding of the fabric
Dynamic "0" point at the start of the cut - you can move the origin cut anywhere on the table.
Transversal press bar
Multicut programming
Workflow management with Athenea Software - order entry, inventory control, cutting & welding**
7" touch screen mounted on the bridge
21" screen PC on a side table
Software for management of the cutting orders
Software to manage fabric inventory
Athenea Workflow Management Software**
Nesting capabilities - with the use of Athenea Workflow Management Software.**
Motorized unwinding device
Motorized carousel for under table storage of fabric rolls**
Analogic pressure regulation**
Pen marker with software for roman shades**
Laser projector for fabric alignment**
Bar code or QR code reader**
Transversal creasing device**
Motorized roll-up device for cut fabric, with or without tube**
Label printer**
**Optional
Possibility of cutting from scraps
Easy access on all 4 sides of the table
Silent cutting process - Lower than 50 decibels during the cutting process thanks to the special cutting surface and the use of press bar instead of vacuum system
Low cost of operation and maintenance
Low power consumption
Reduce waste of fabric and know exactly the amount of wasted fabric with the use of the nesting function on the Athenea Workflow Management Software.
Fast cutting and movement of the tools
Cutting orders can be pulled by the machine from your ERP system
Possibility to add motorized storage under the table that will be linked with your inventory.