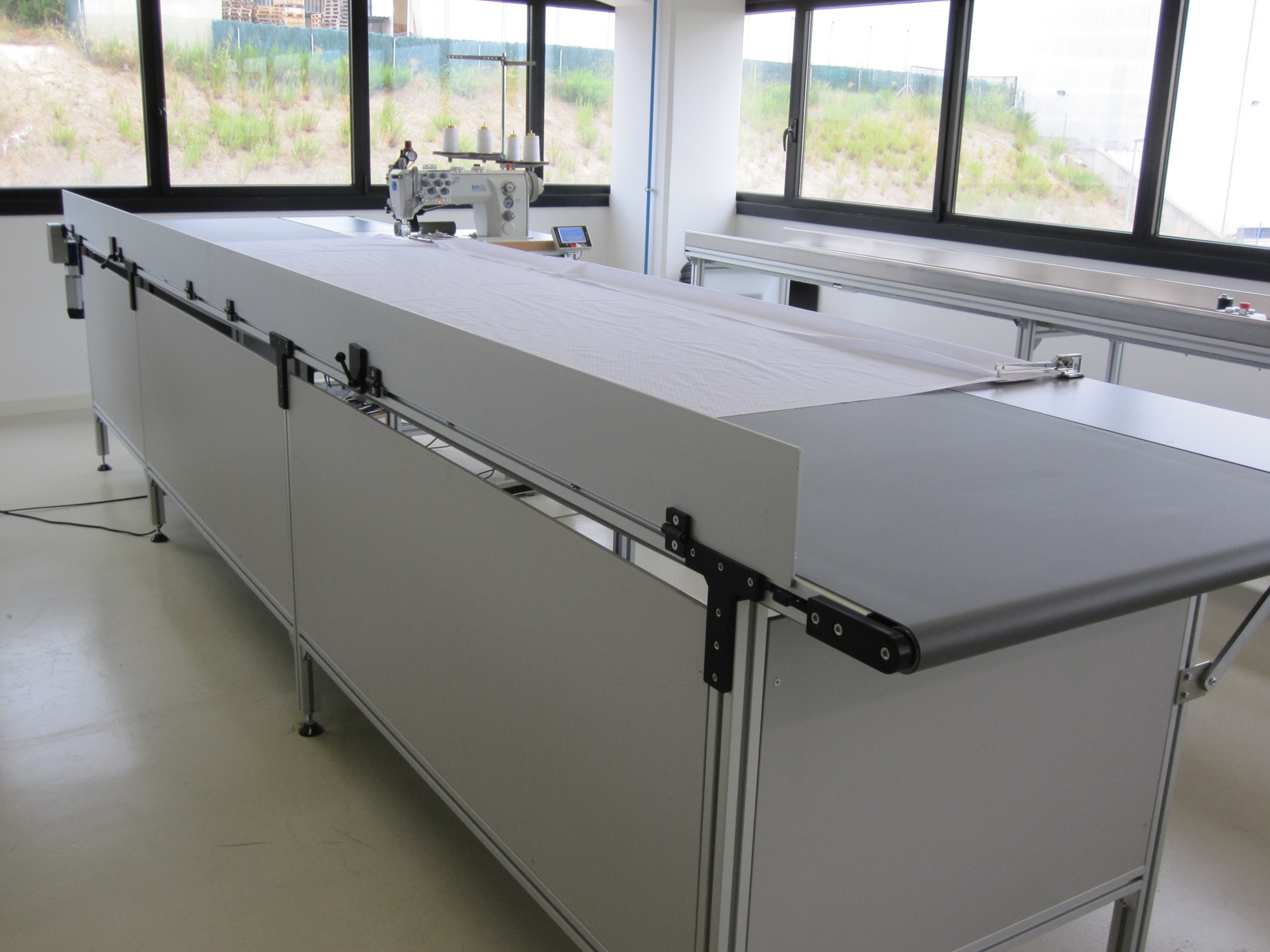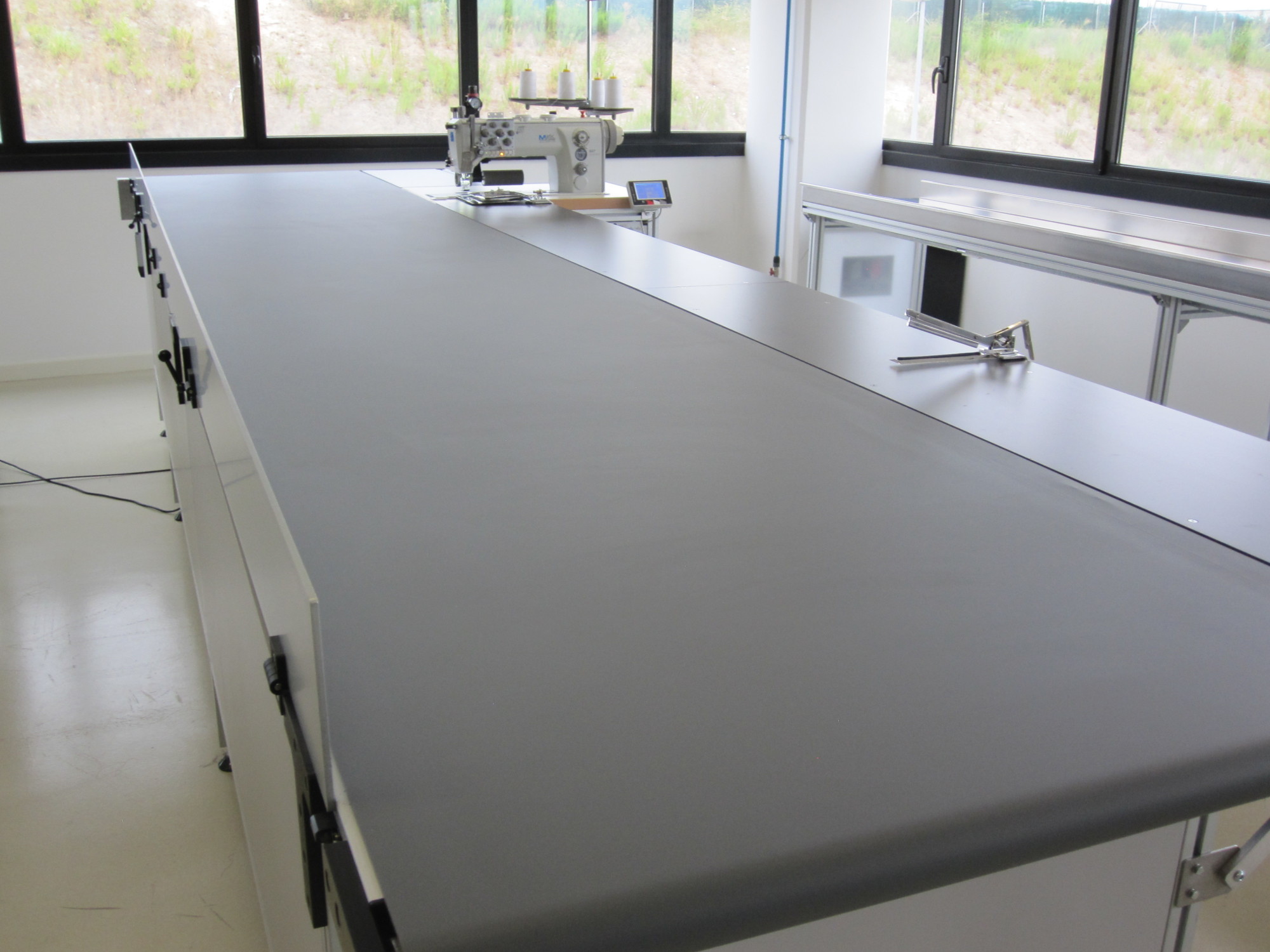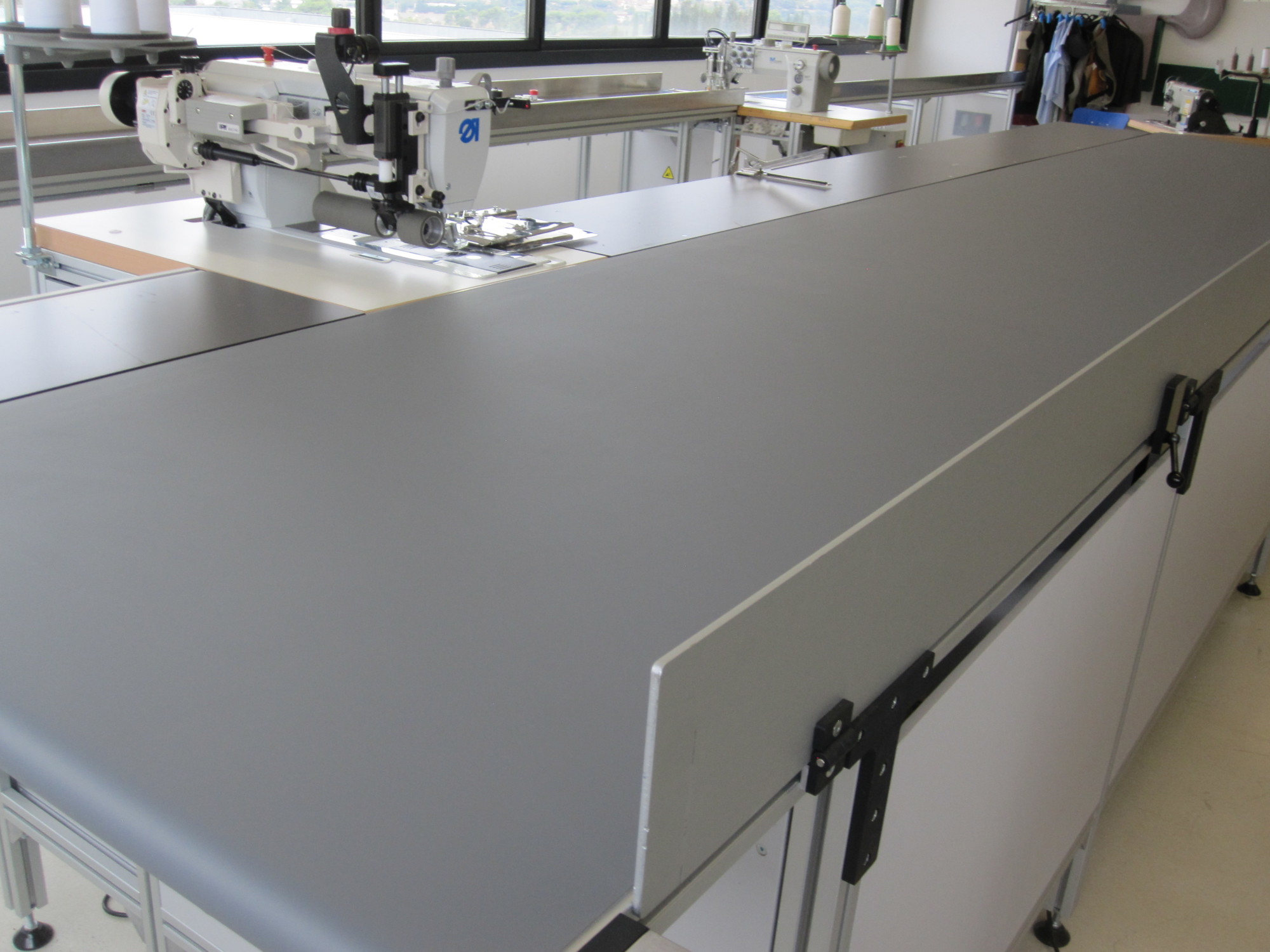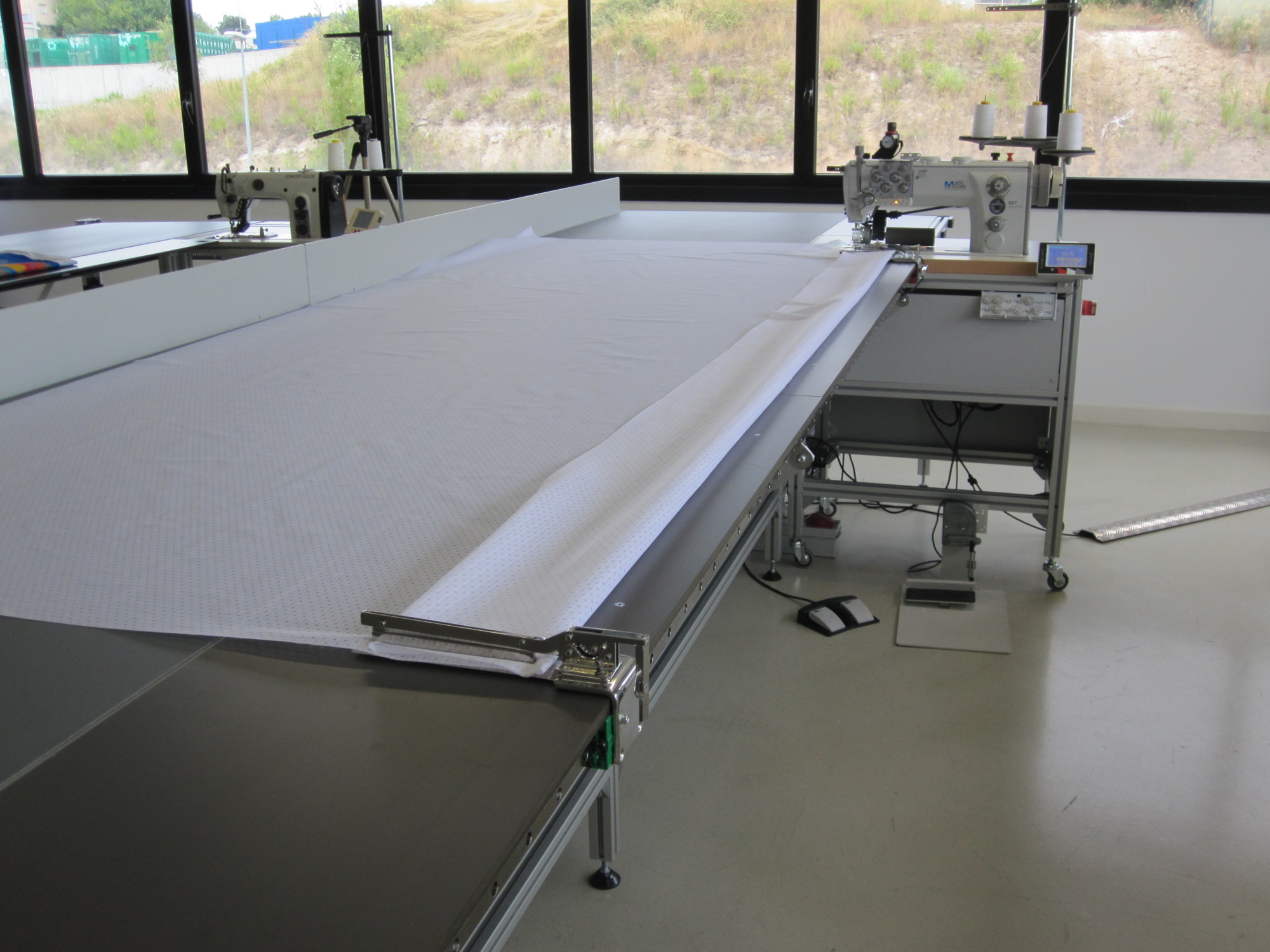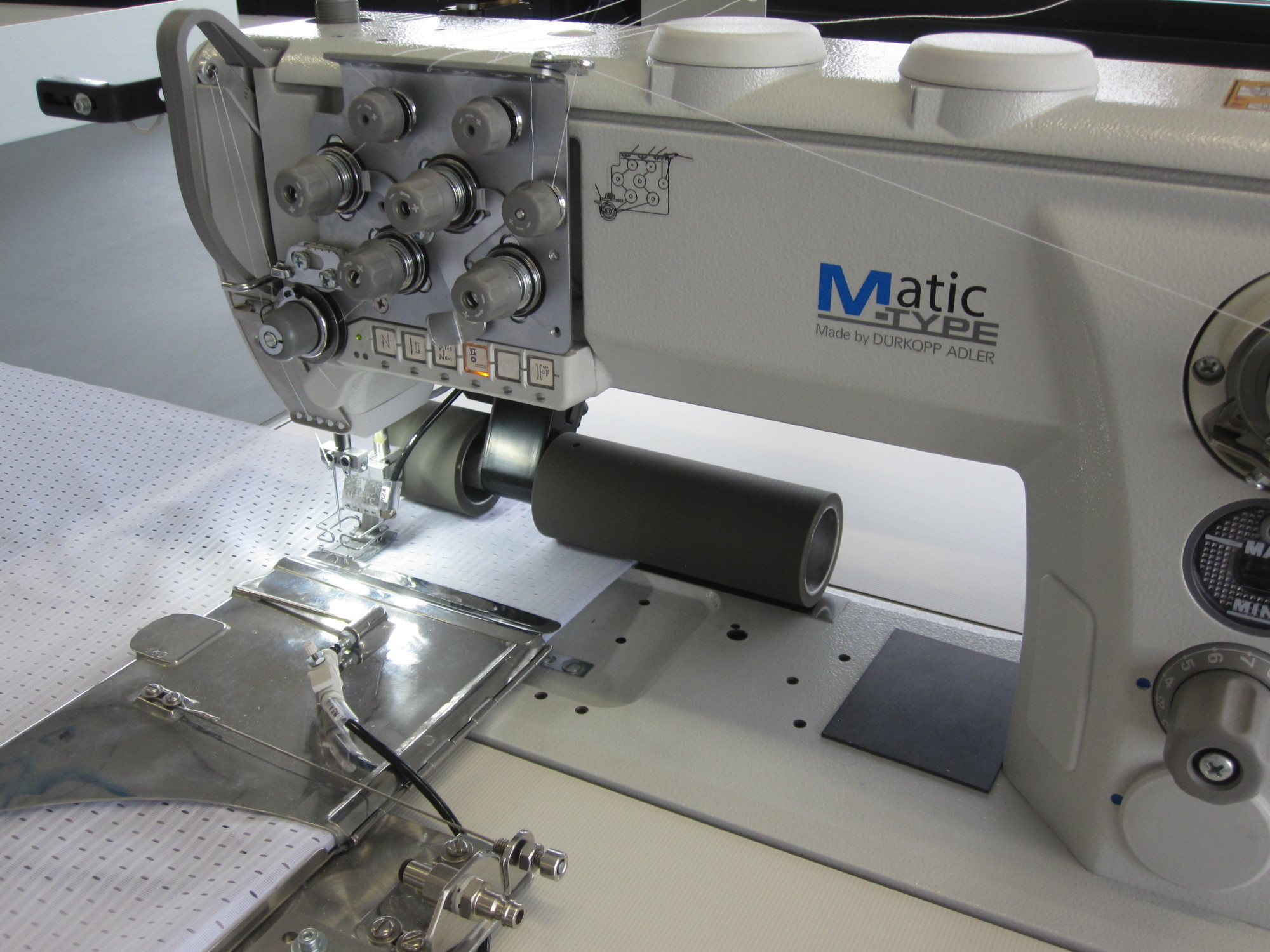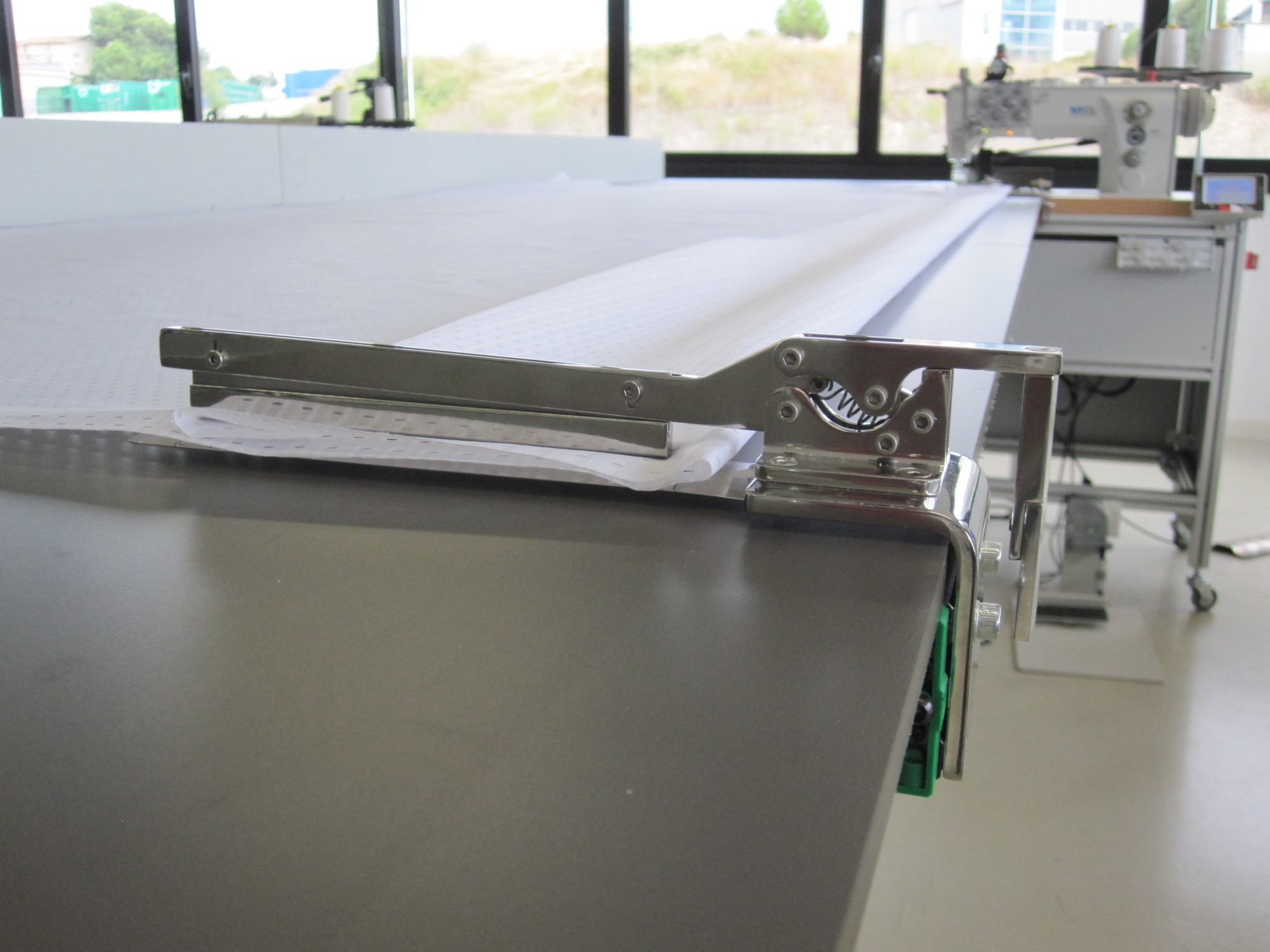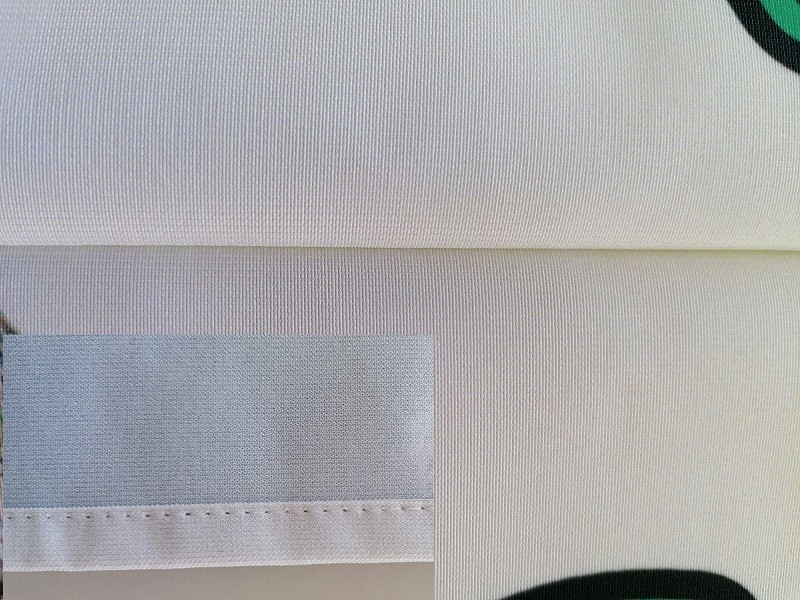 Automatic sewing machine with conveyor belt, for the production of bottom and lateral hems on curtains, roman shades, panels, folding curtains.
The Cronos sewing system with automatic conveyor belt is a solution for the sewing of bottom and side hems on traditional curtains, roman shades, folding curtains and panels.

The cronos sewing system is easy to use and fast, reduces production time and increases the output, with a non-skilled operator.

The result will be high quality tension free flat seams, hems, bottom seams and more applications depending on the machine configuration. The guides are custom made for each finishing application and will adapt the machine to your usual production.

Applications: SEWING

Markets: CURTAINS
CHARACTERISTICS
TECHNICAL SPECIFICATIONS
Mouse clamp to hold the fabric and align the seam
Two needle sewing head
Conveyor belt synchronized with the sewing speed
Special conveyor belt for curtains
Conveyor belt length 5000mm (196")**
Conveyor belt width 900mm (35")**
Operation mode: Automatic, semi automatic , manual
Electrical voltage (EU/US) 220V F+N // 50-60Hz
Air pressure 5-6 bar
Our machines comply with all the EC safety rules
FEATURES
Clamp (mouse) to hold the fabric and align the seam with the guide during the sewing process
Quick change mode for the several sewing guides – no tools required
Pneumatic guides to facilitate the fabric hemming and to hide the threads
Automatic return of the sewn material
Additional pedal to move the conveyor belt independently from the sewing process.
Rear driven roller – to ease the guiding and feeding of heavy fabric
Tilt table to adapt with an auxiliary table
Needle cooling
Led lighting of the sewing area
Touch screen control panel with software for applications programs
Maintenance notice
Fabric box *
Adjustment for application of Ripple fold / pressure clips tape *
Interchangeable sewing head with the Matic Top Tape Machine for sewing the top tape on curtains*
Feeding and guiding device for hook and loop fastener*
ADVANTAGES
High productivity and constant flat seam quality with non-skilled operators
High productivity and constant quality, thanks to the ergonomic design of the work station for stand up position that helps the operator
Fabric clamp system for the seam alignment of the curtain seam
The pneumatic guides are custom made for each application – will be adapted to the production requirements, quick change of the guides
Automatic return of the fabric on the belt conveyor when the sewing process is finished: faster production, less involvement of the operator
The conveyor belt synchronizes with the speed of the sewing machine – can be adjusted to light and heavy fabrics
Fast and easy change of operation mode at the touch screen control panel.
This machine can be configured to do one or more applications, depending on the type of production or applications required.
*Optional
**The exact measurements are calculated with the metric system. The imperial values only serve as a reference .