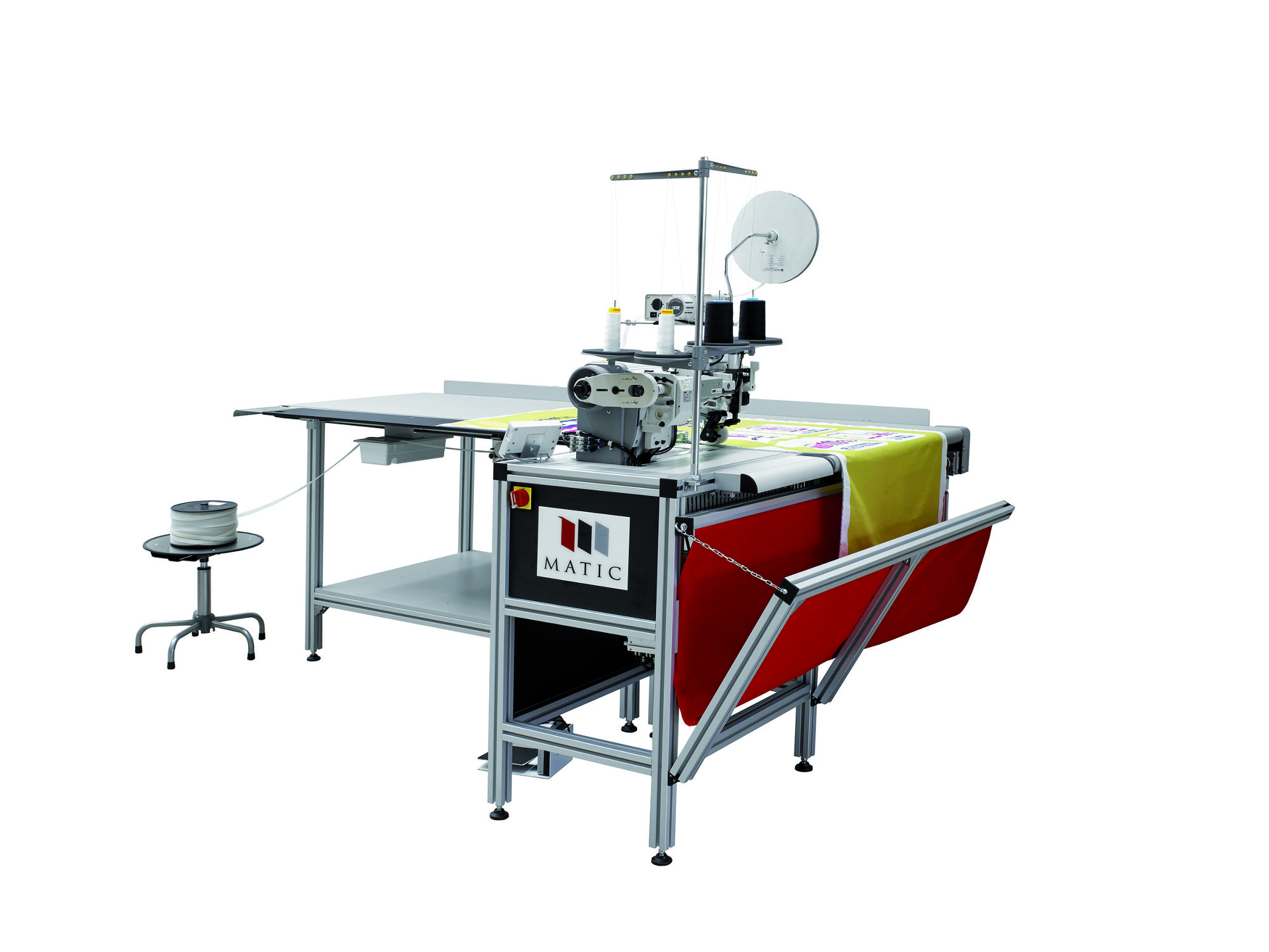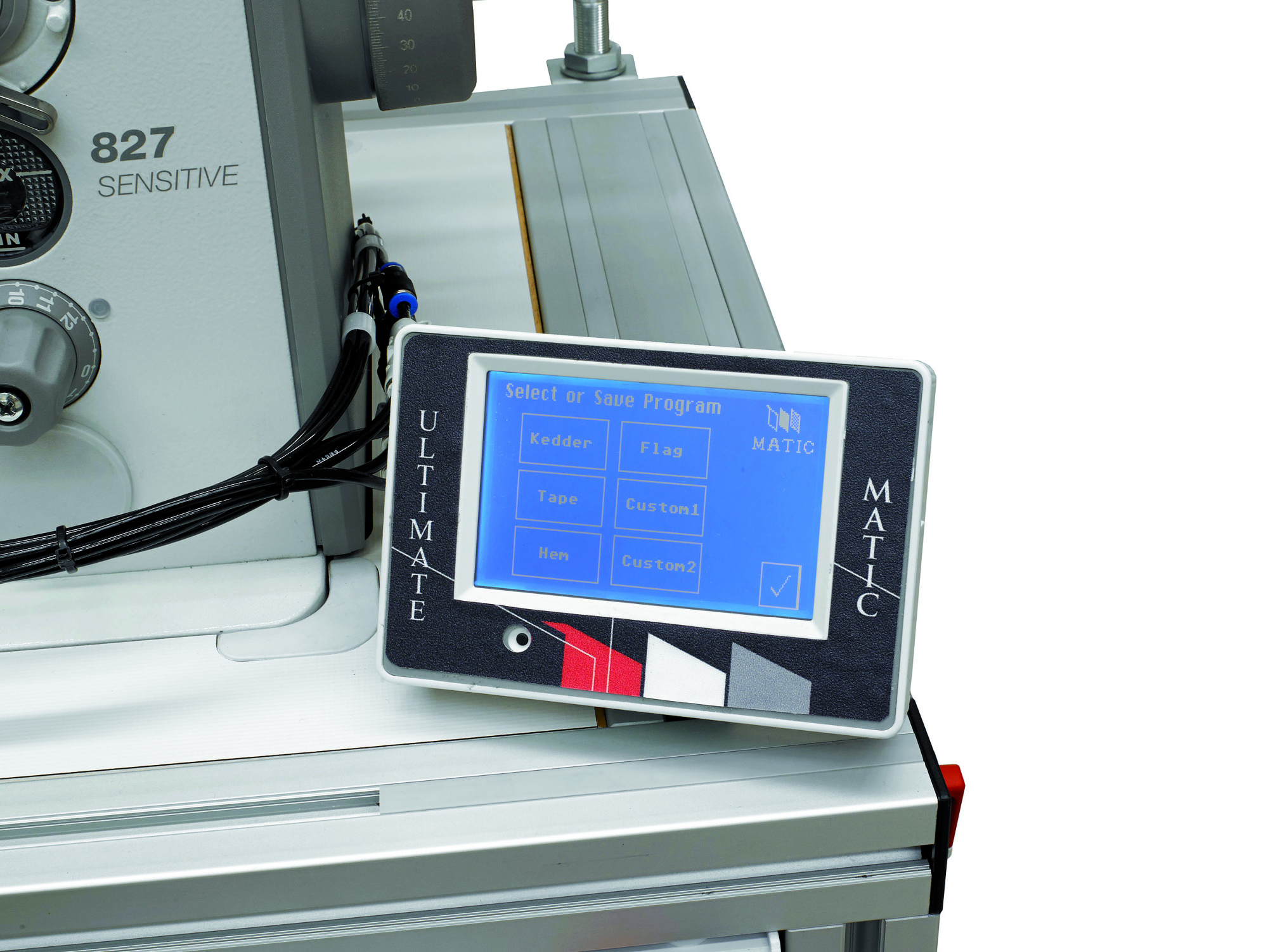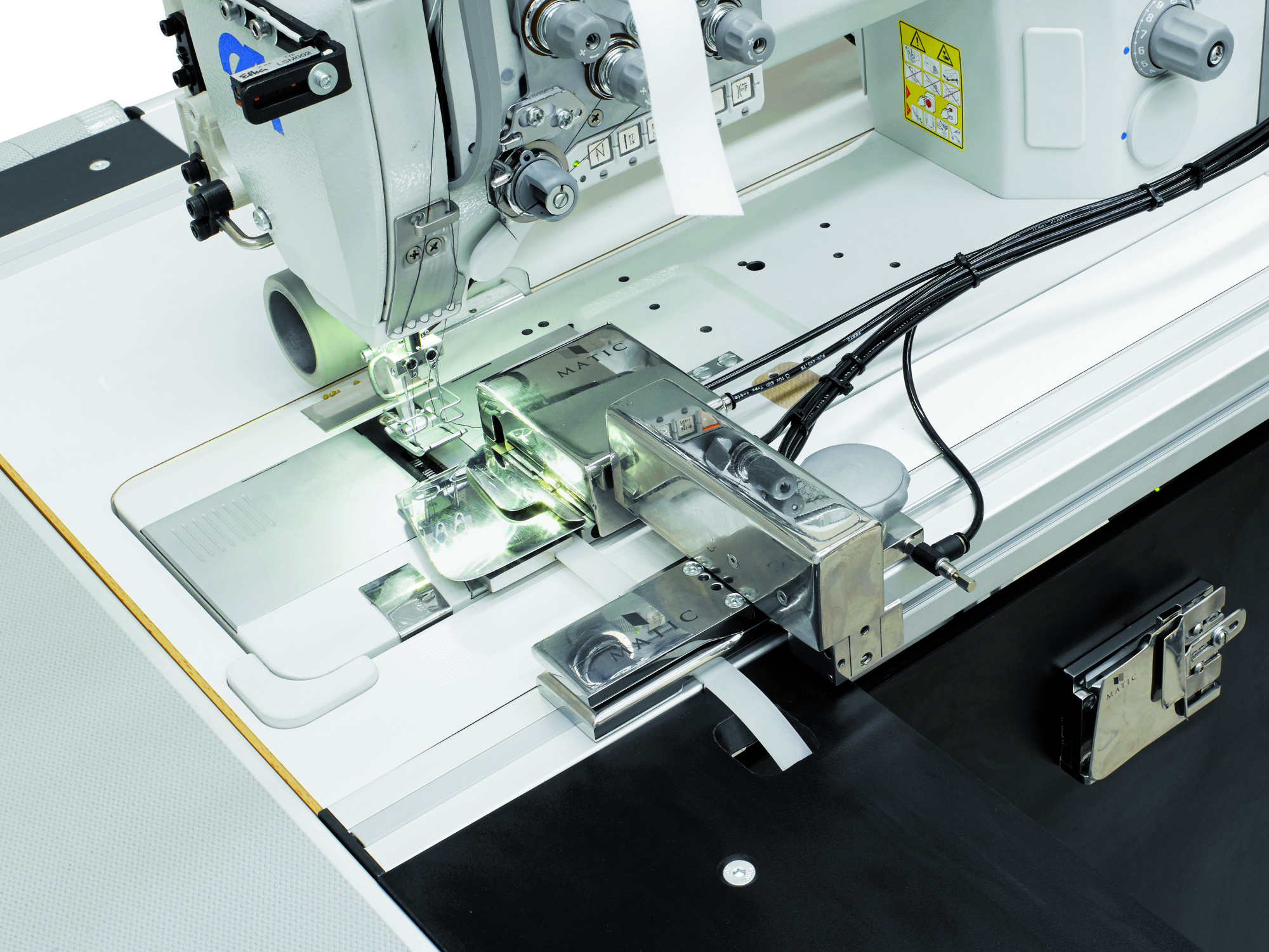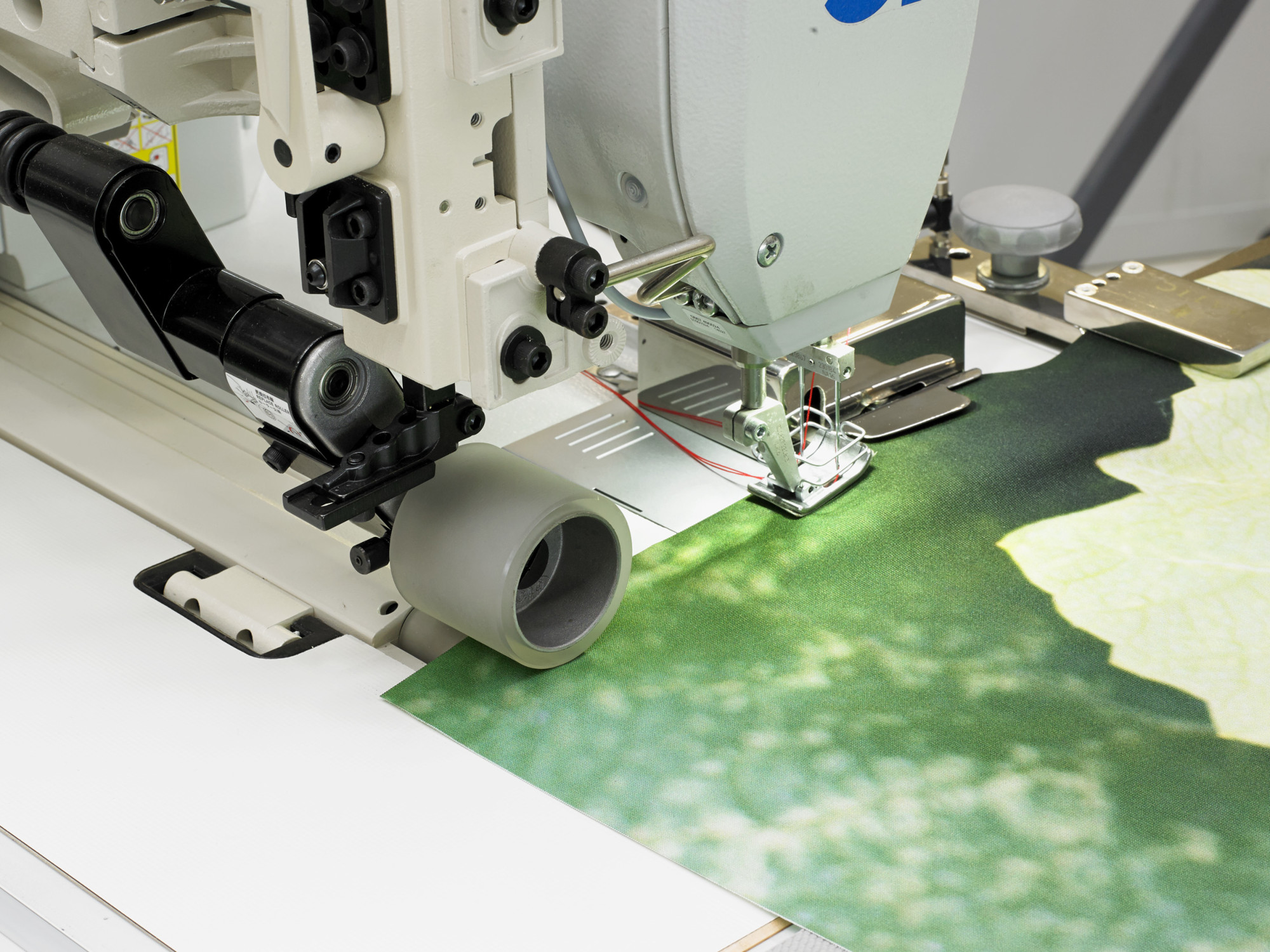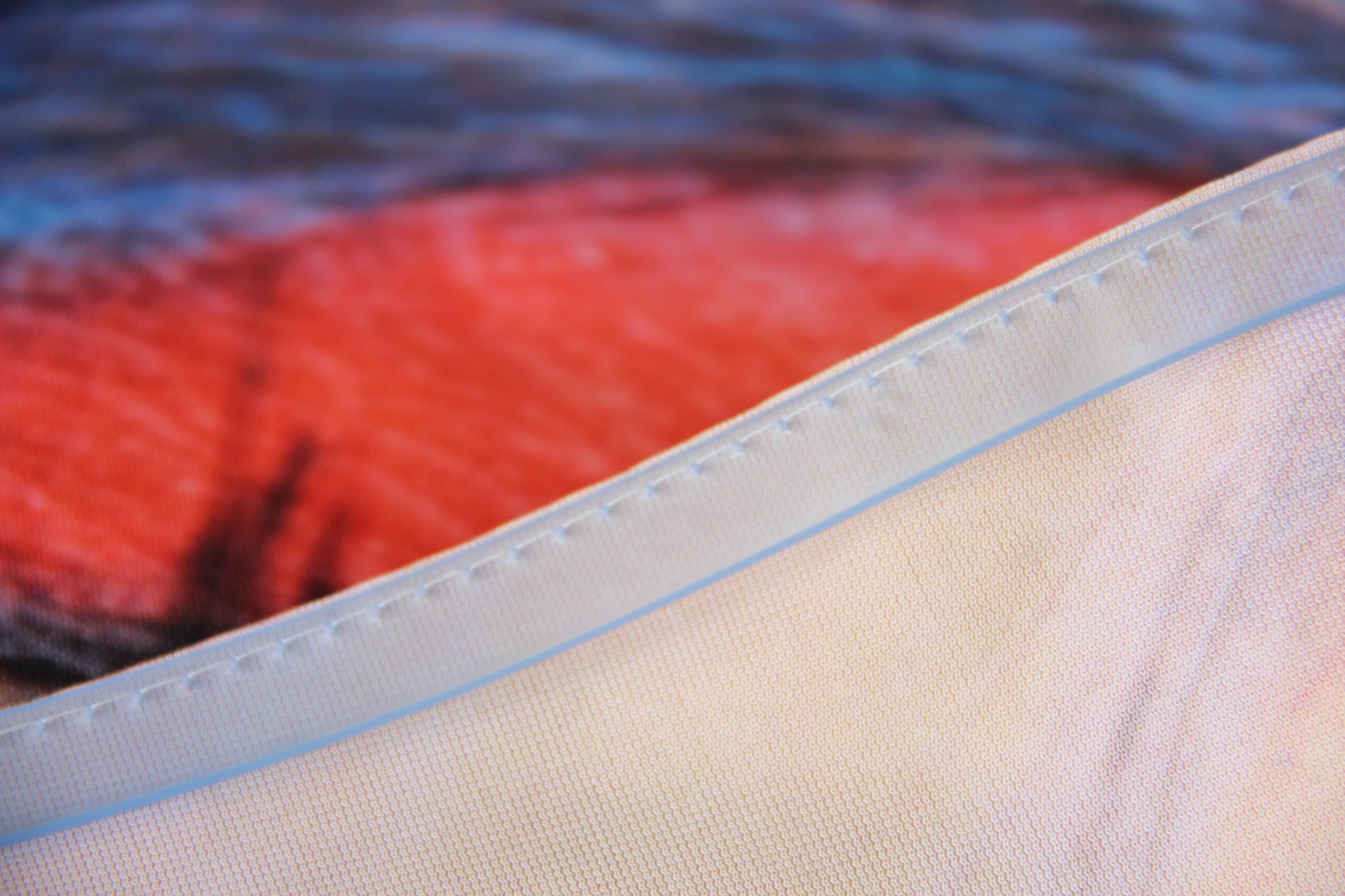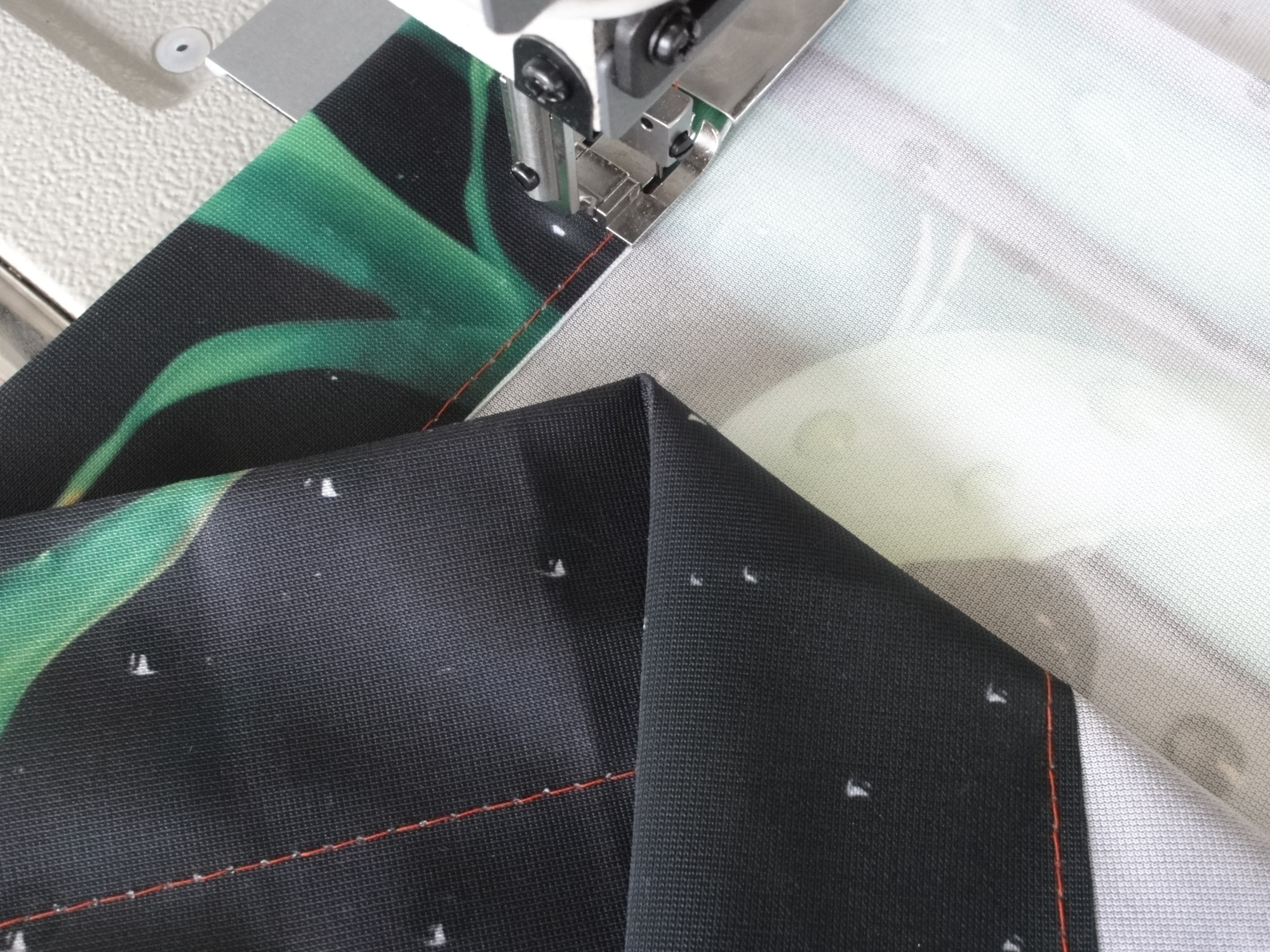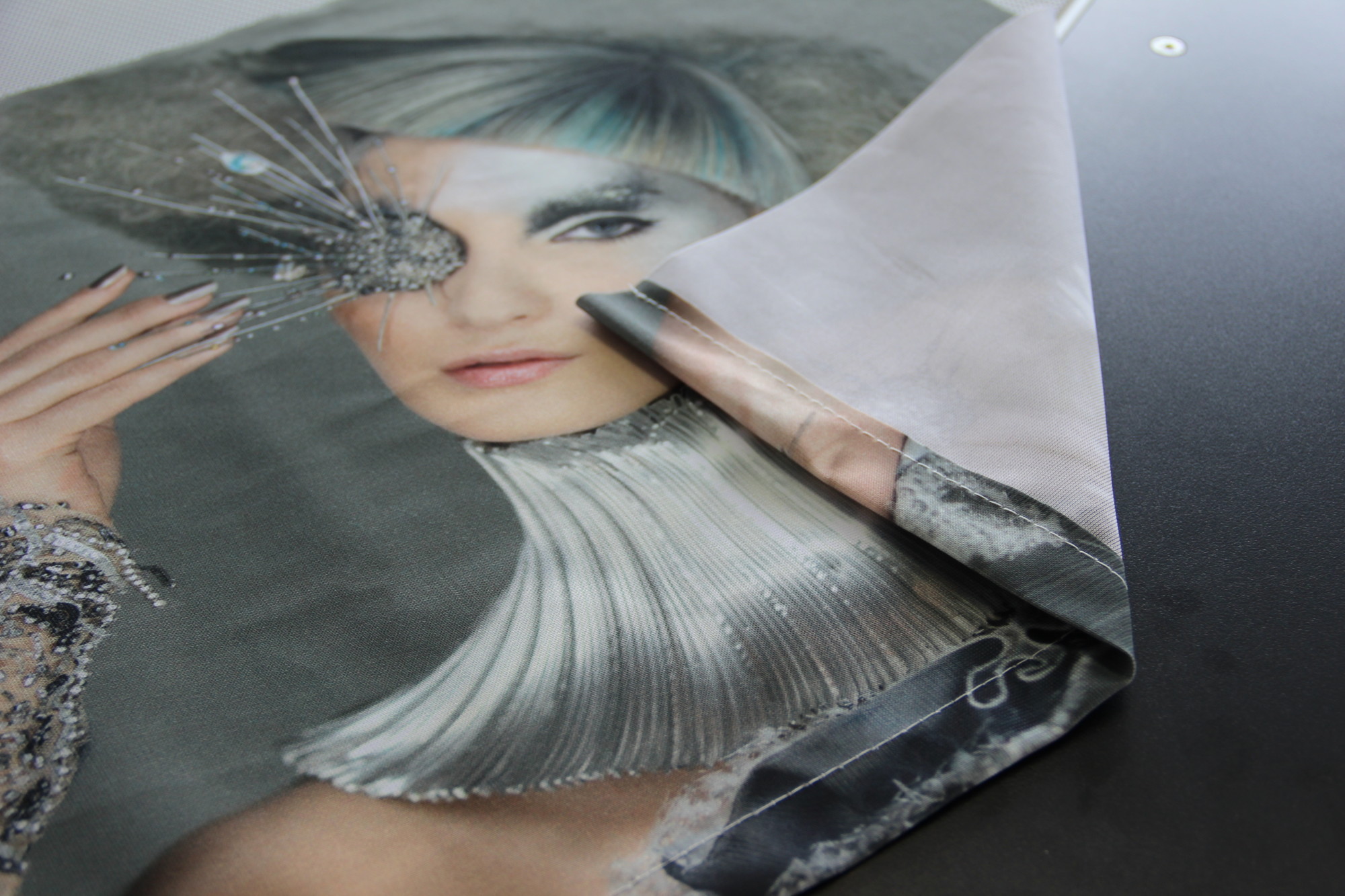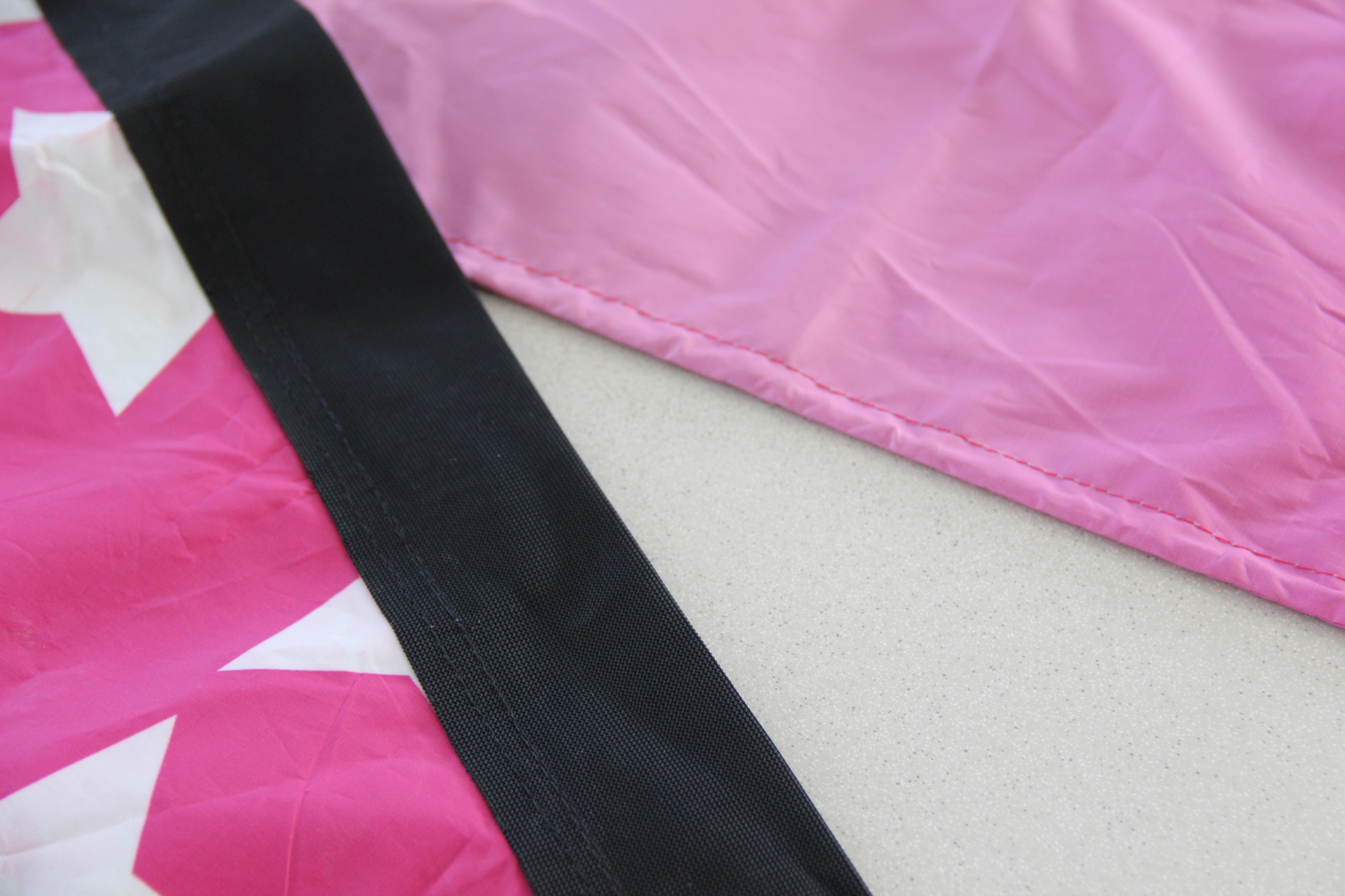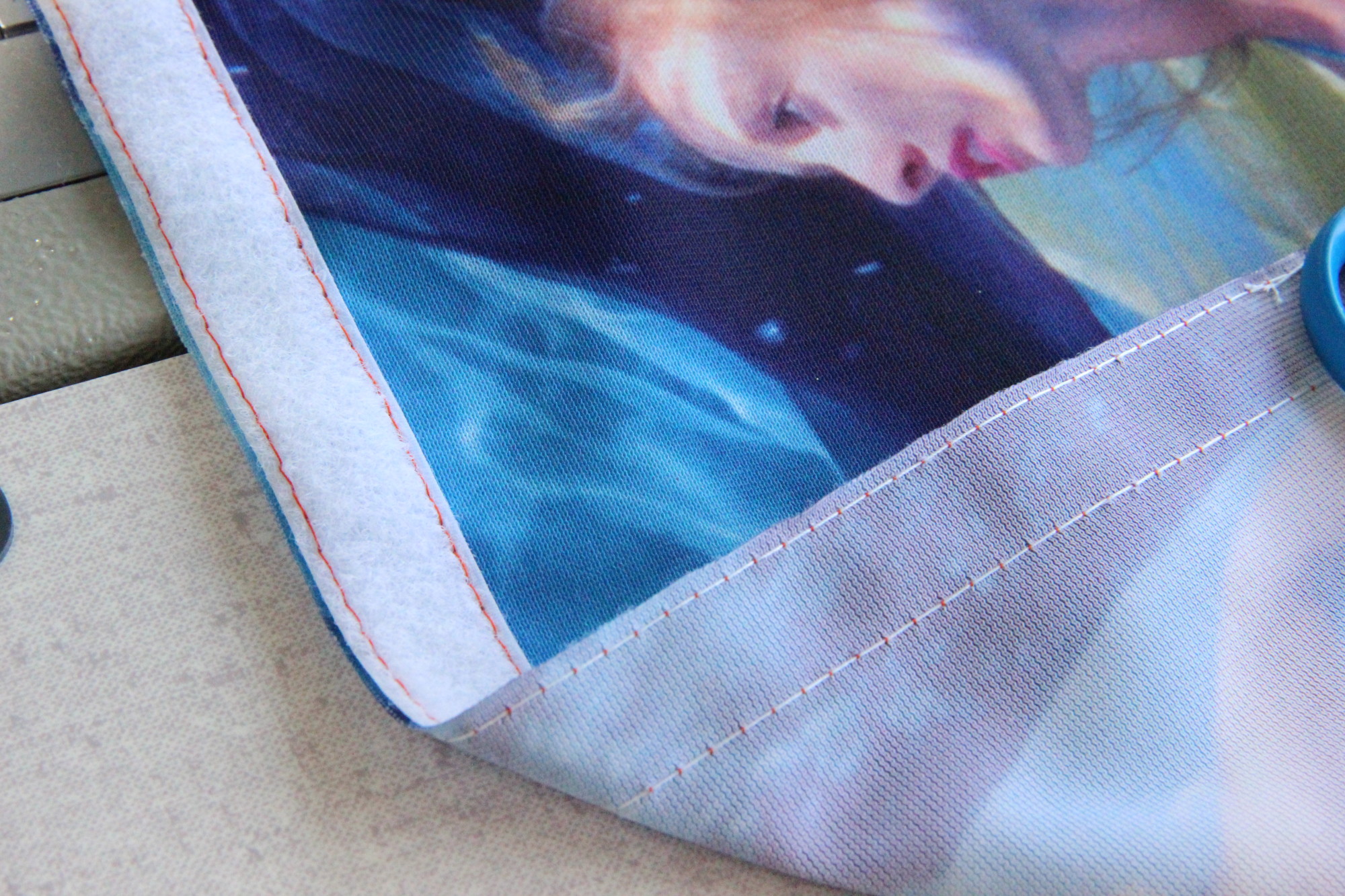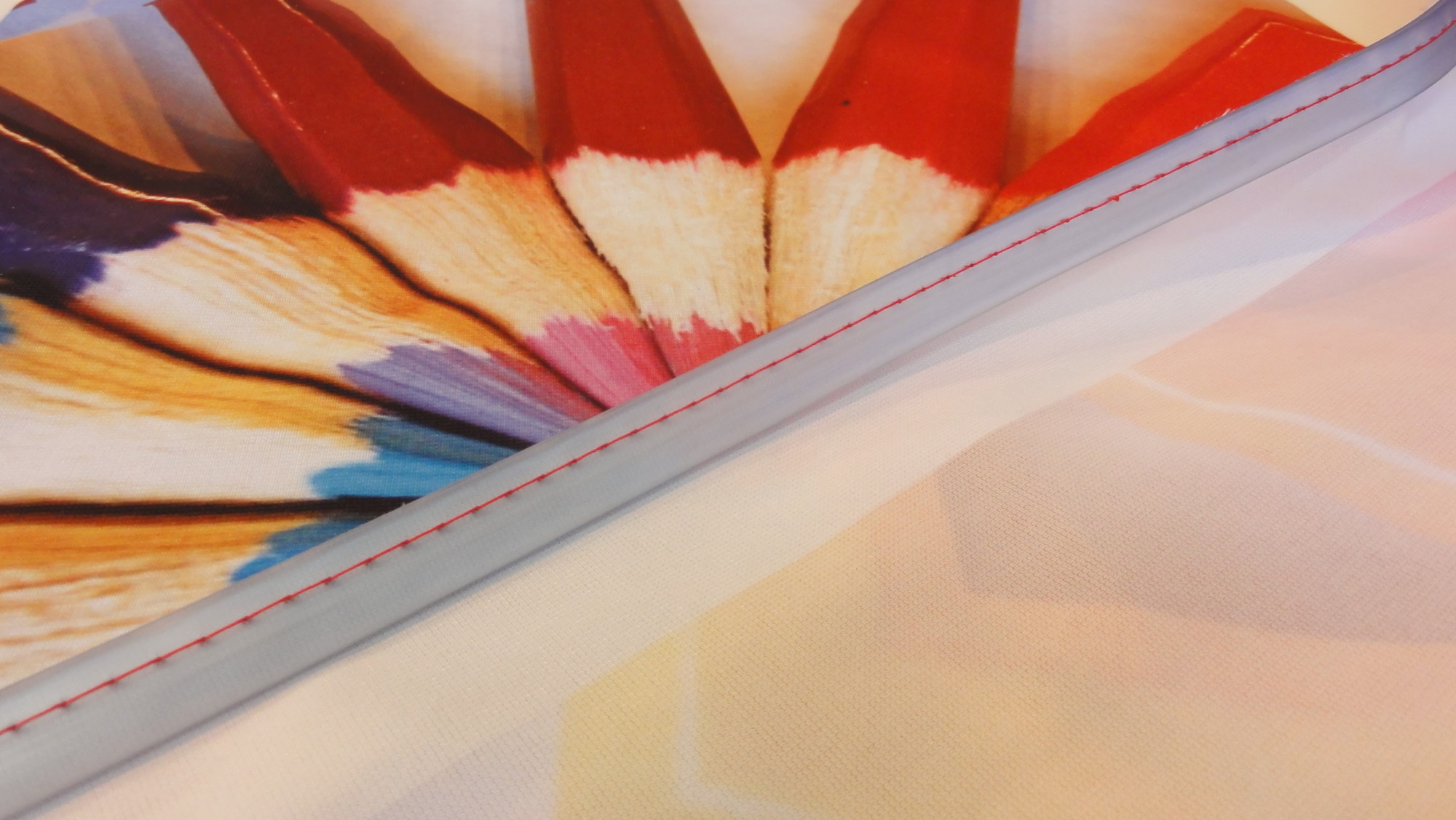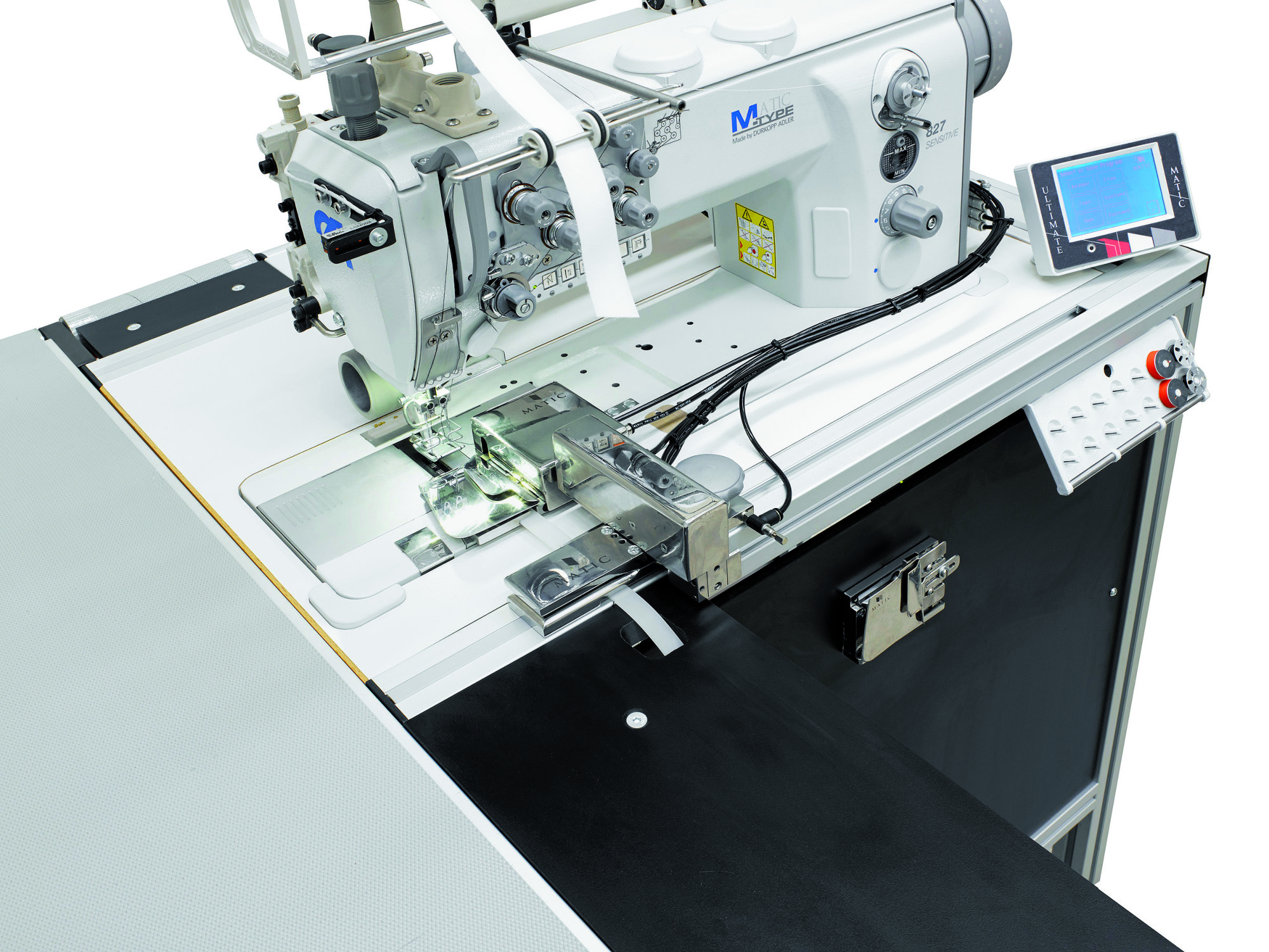 Conveyor belt driven automated sewing machine for the production of silicone edge graphics (SEG), pockets, hems and hook and loop fastener.
The Cronos Sewing System is an automated conveyorbelt driven solution for the production of SEG, flags, displays, banners, tents and curtains. It is the highest quality and most flexible solution for sewing textiles. From a Basic solution, this machine can be built up with various options and attachments, making it perfect for your production and your budget.

The Cronos Sewing System is easy and fast, it will reduce production time and increase your output, without the need of a skilled operator. Achieve high quality flat seams, SEG (keder, spline, gasket), pockets, double-hems, hook and loop fastener and many other sewn applications with the same configuration of machine.
The sewing guides will be custom built for your application, making this machine adapt to your current production style.

Applications: SEWING

Markets: CURTAINS DIGITAL PRINTING
CHARACTERISTICS
TECHNICAL SPECIFICATIONS
Double needle sewing head
Conveyorbelt is synchronized with the sewing speed
Adherent conveyorbelt
Operation modes: manual, semi-automatic and full automatic.
Machine length 2500mm (98")**
Machine width 1700mm (67")**
Machine height 1650mm (65")**
Weight 150kg (330lbs)**
Electrical Voltage (EU/US) 220V F+N // 50-60Hz
Air Pressure 5-6 bar
Complies with CE Safety regulations.
FEATURES
Fast and easy change of sewing guides - no tools needed.
Remaining bobbin thread control.
Automatic return of the fabric.
Illumination of the sewing area by LED.
Hook and Loop Fasterner motorized unwinding system.*
Touch screen control panel.
Possibility to lock the conveyorbelt to facilitate curved seams.
Additional pedal to move the conveyorbelt independantly from the sewing head.
Tilt table to adapt to existing working tables
Rear driven roller - to help guide and track long and heavy fabrics
Tension free feeding of the flat profile (SEG, keder, gasket)*
Hands-free device.*
Pneumatic tension of flat profile (SEG, keder, gasket)*
Double tension of flat profile (SEG, keder, gasket)*
Automatic advancement of the flat profile*
Puller device*
Box to prevent the fabric from touching the floor*
Bobbin and guide storage*
Drawer under the conveyorbelt for easy access to storage
Needle cooling*
Production work status - Information on worked hours seen on the touch screen panel.
Maintenance notice.
ADVANTAGES

Guides are custom built for each application - will adapt to your existing production.
From the Basic configuration add only the options related to your type of production or for various applications.
Fabric will return automatically on top of the conveyorbelt when sewing reaches the end of the fabric - Faster production, less involvement from the operator.
The conveyorbelt is made of an adherent material to avoid soft fabrics from slipping off, and to be able to pick up heavier fabrics.
Quick and easy changes of the application modes from the touch screen panel.
Flag mode - programmable sewing intervals
*Optional
**Precise measures are calculated with the metric system. Imperial is given only as a reference.