Curtain Hoist for measurement, cut and final quality control of traditional curtains, panels and blinds.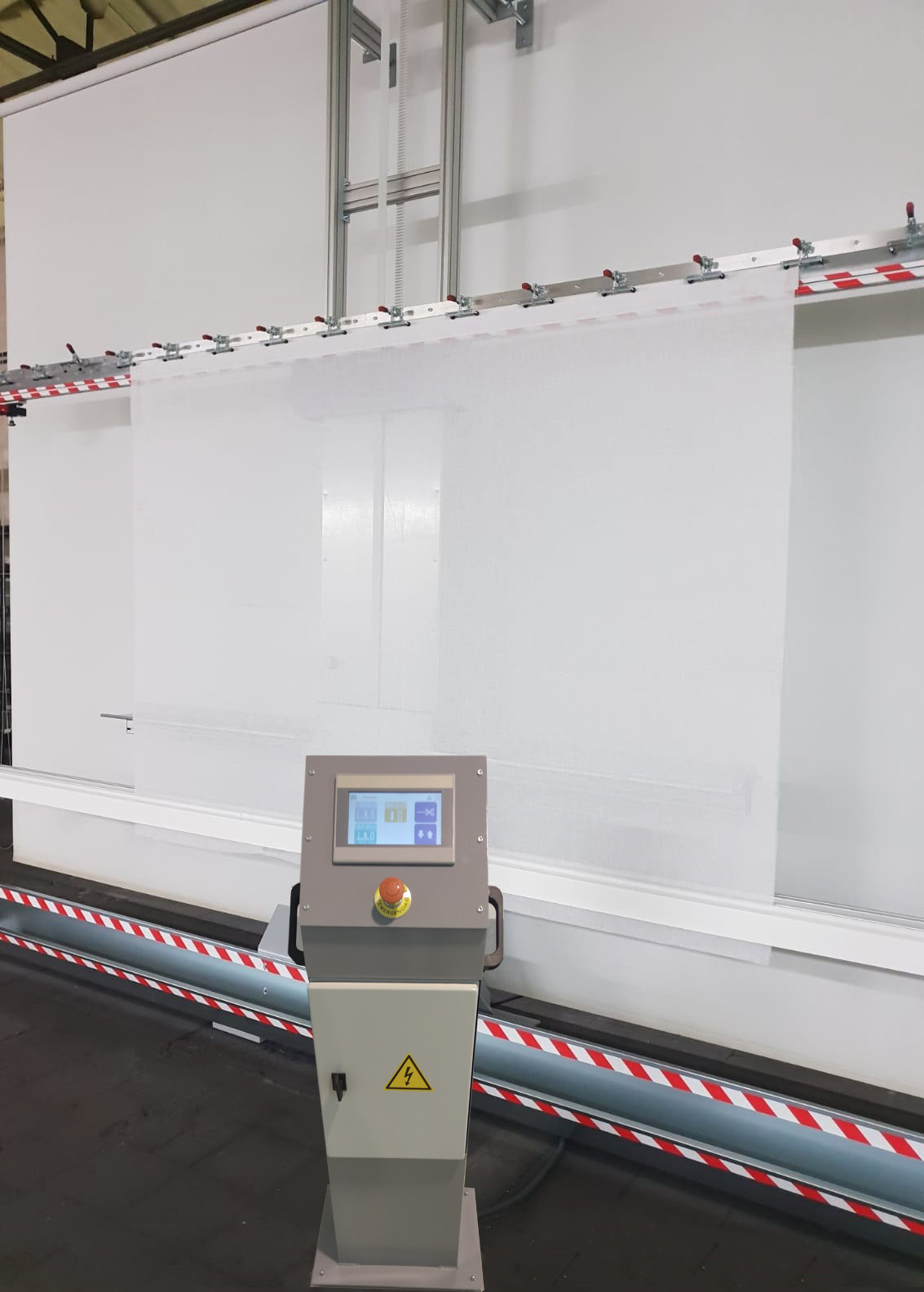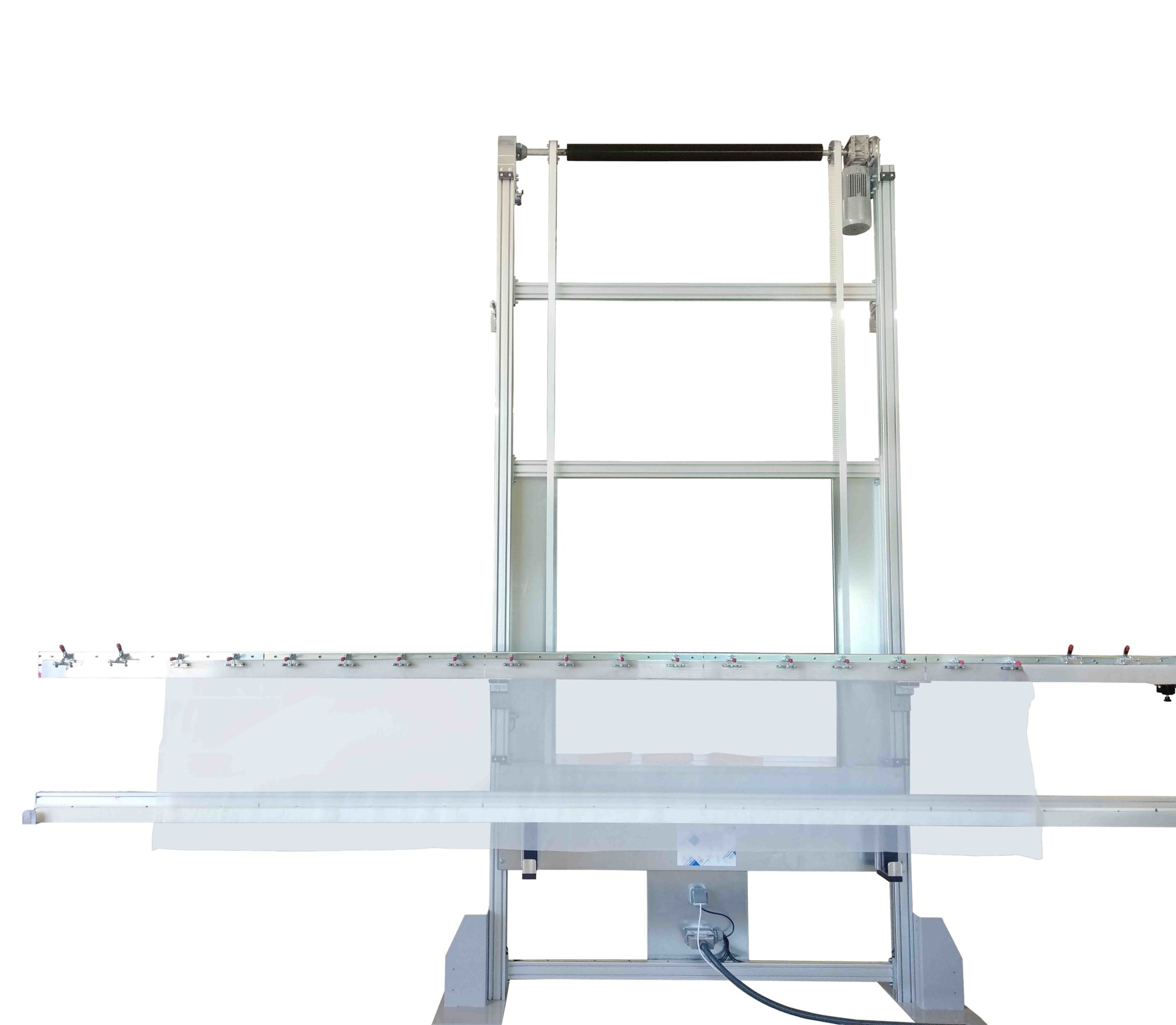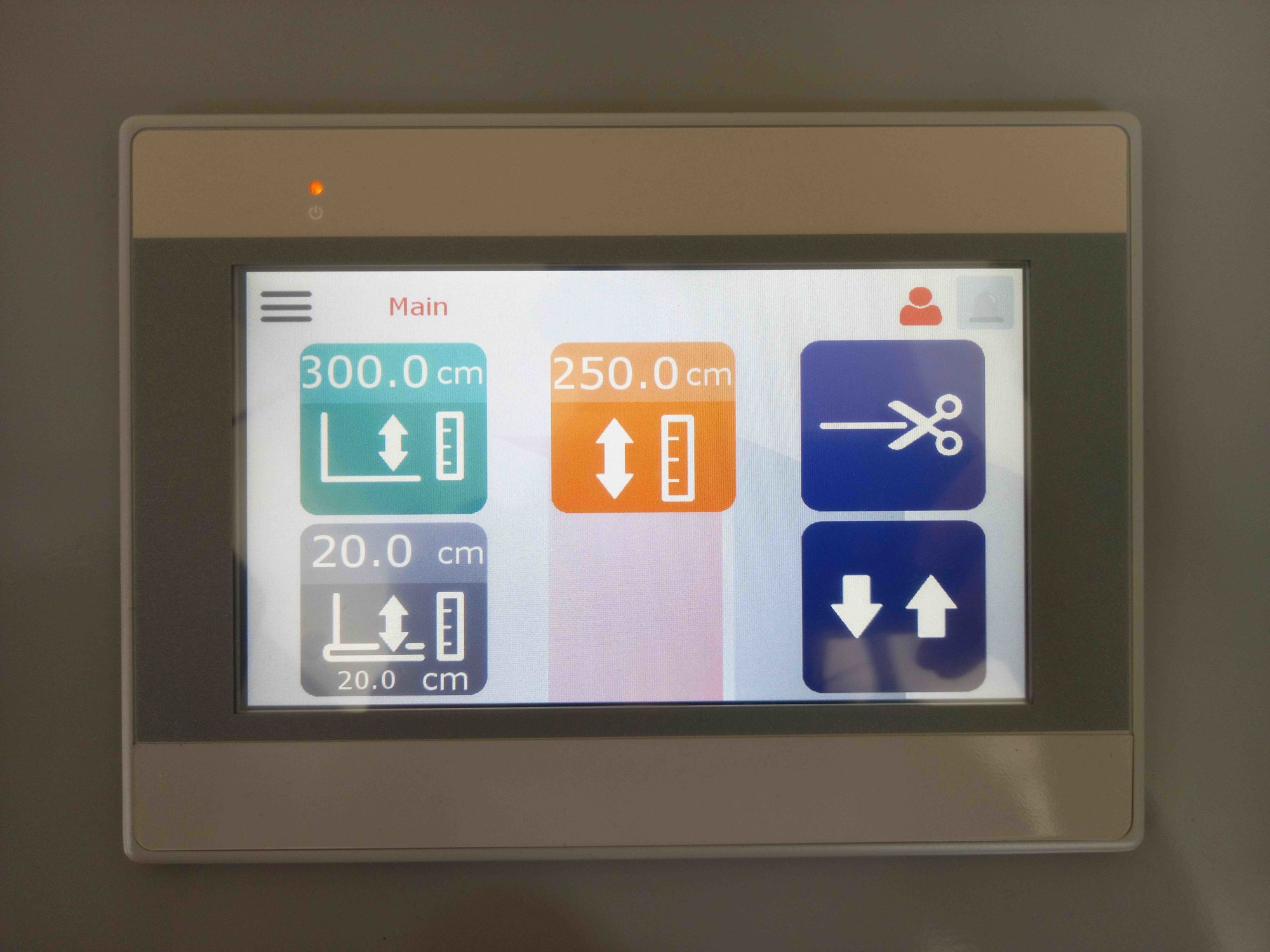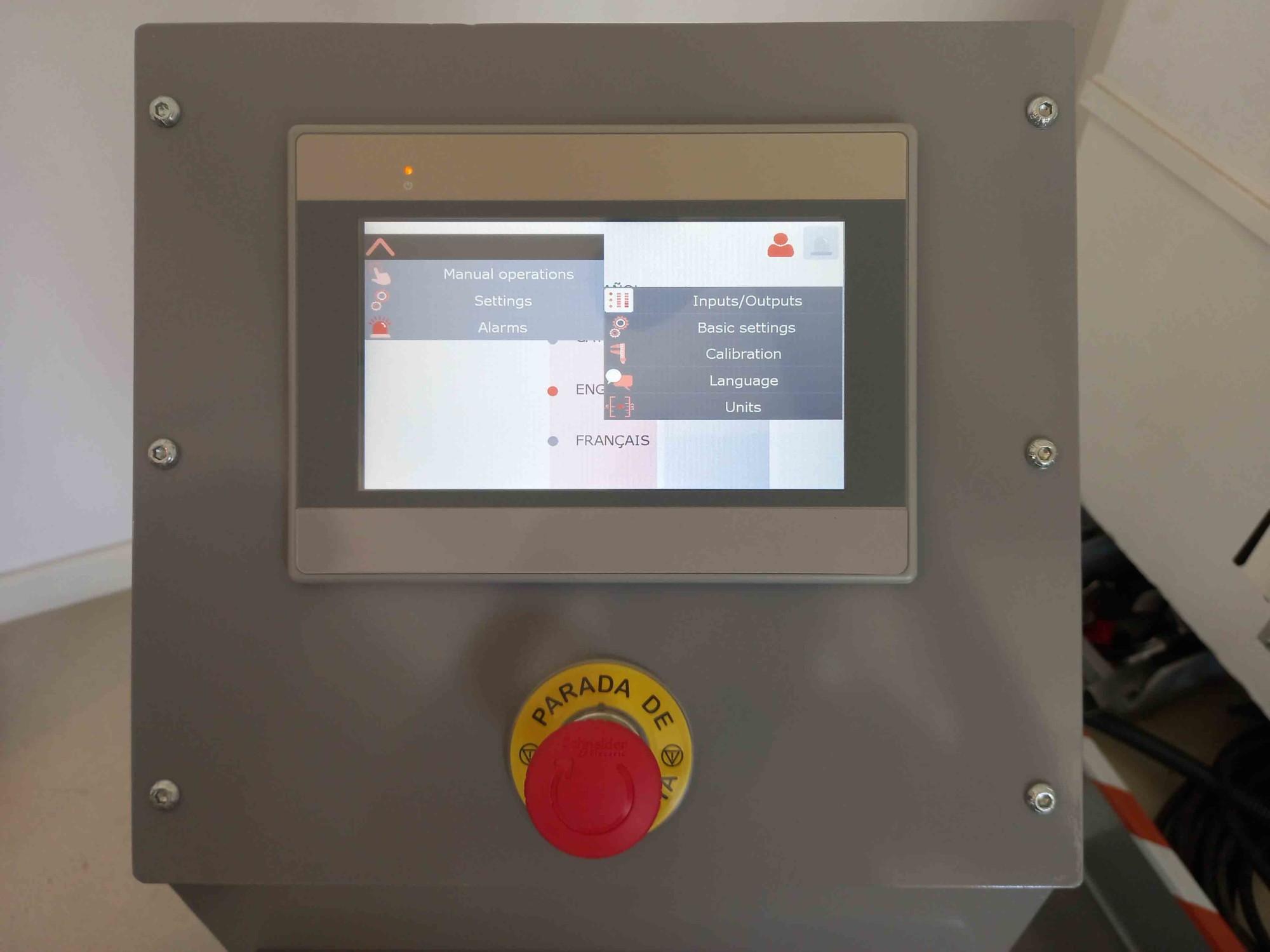 With a robust construction, the Olympo Curtains hoist will raise and lower the curtains accurately and stably so that the operator can inspect the quality, set the final measurement of the curtain and cut the fabric.

Superior anchorage system by manual clamps. Cutting by rotary knife with manual operation. Machine of easy handling and solid construction, with a protective tray to avoid rubbing the fabric with the ground.
Standard measurements: 4 meters high x 4 meters wide, 4 x 6 and 6 x 6
Other sizes available on request
Fixation of the material by clamps
Smooth start and stop with high precision
High resistance aluminum structure
Guided knife cutter
Bar to mark the base without cutting.
Single phase connection
Program for automatic adjustment of the final height measurement
Customized roller blind anchor brackets for your specific needs *
*Optional