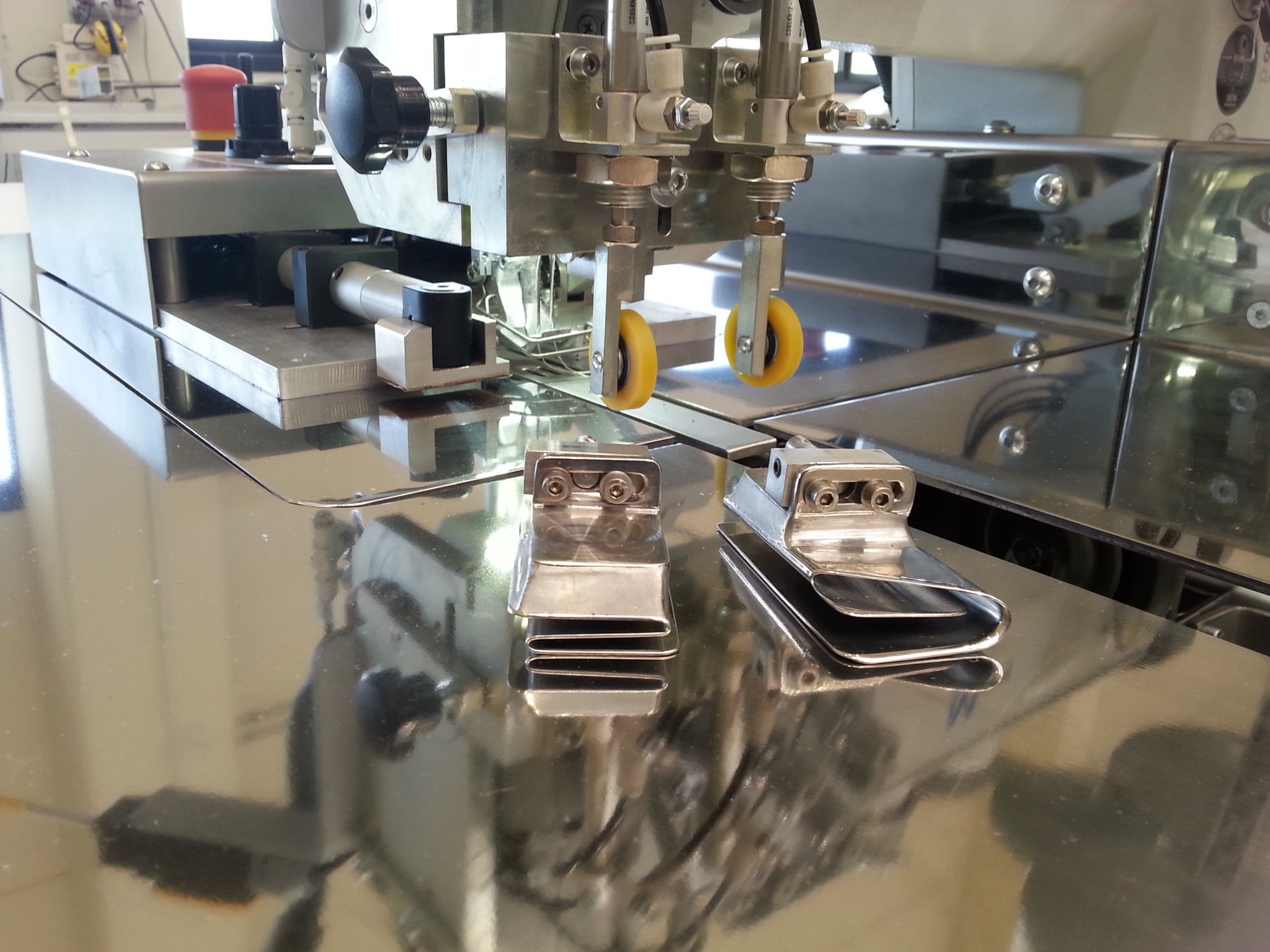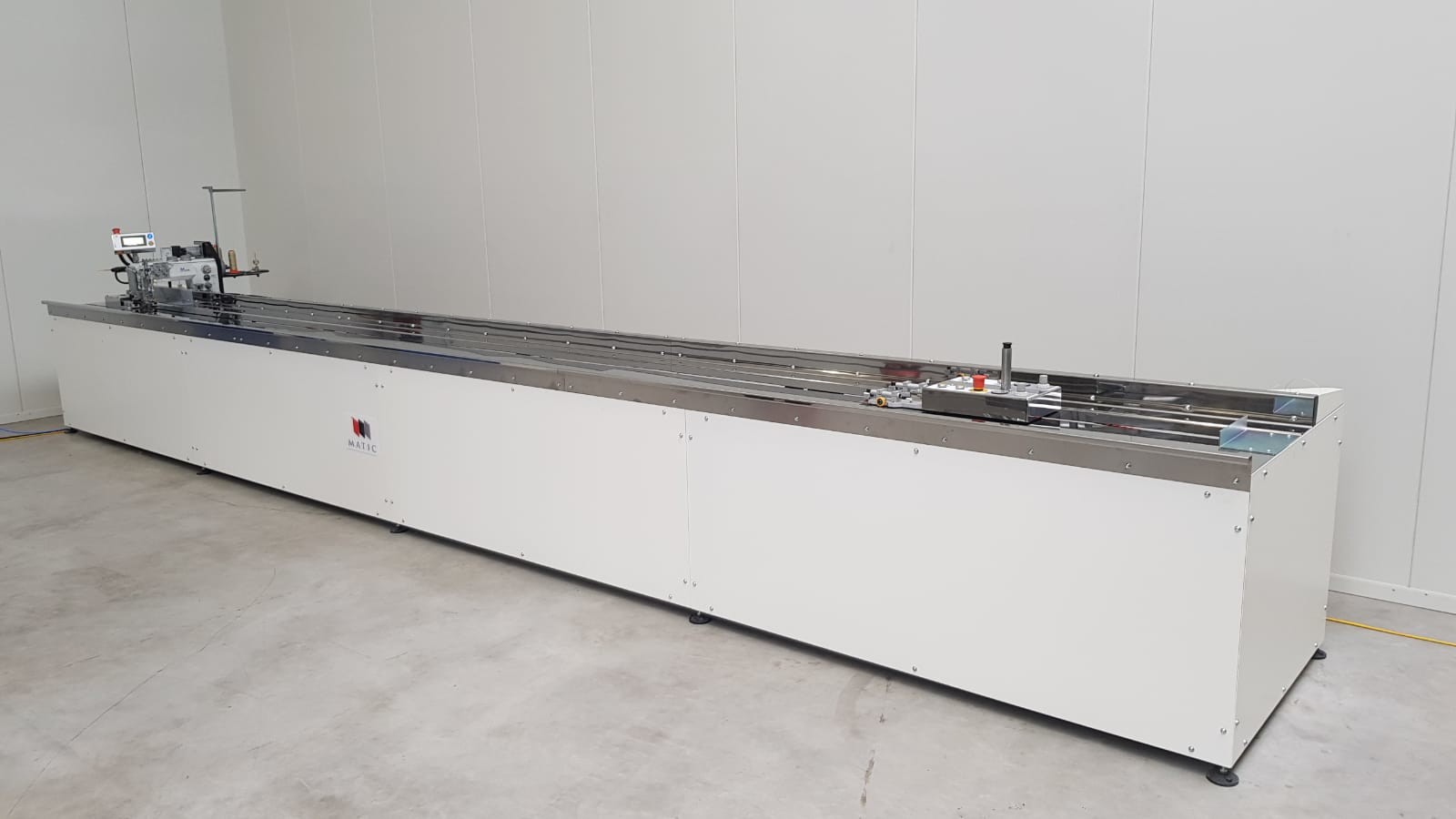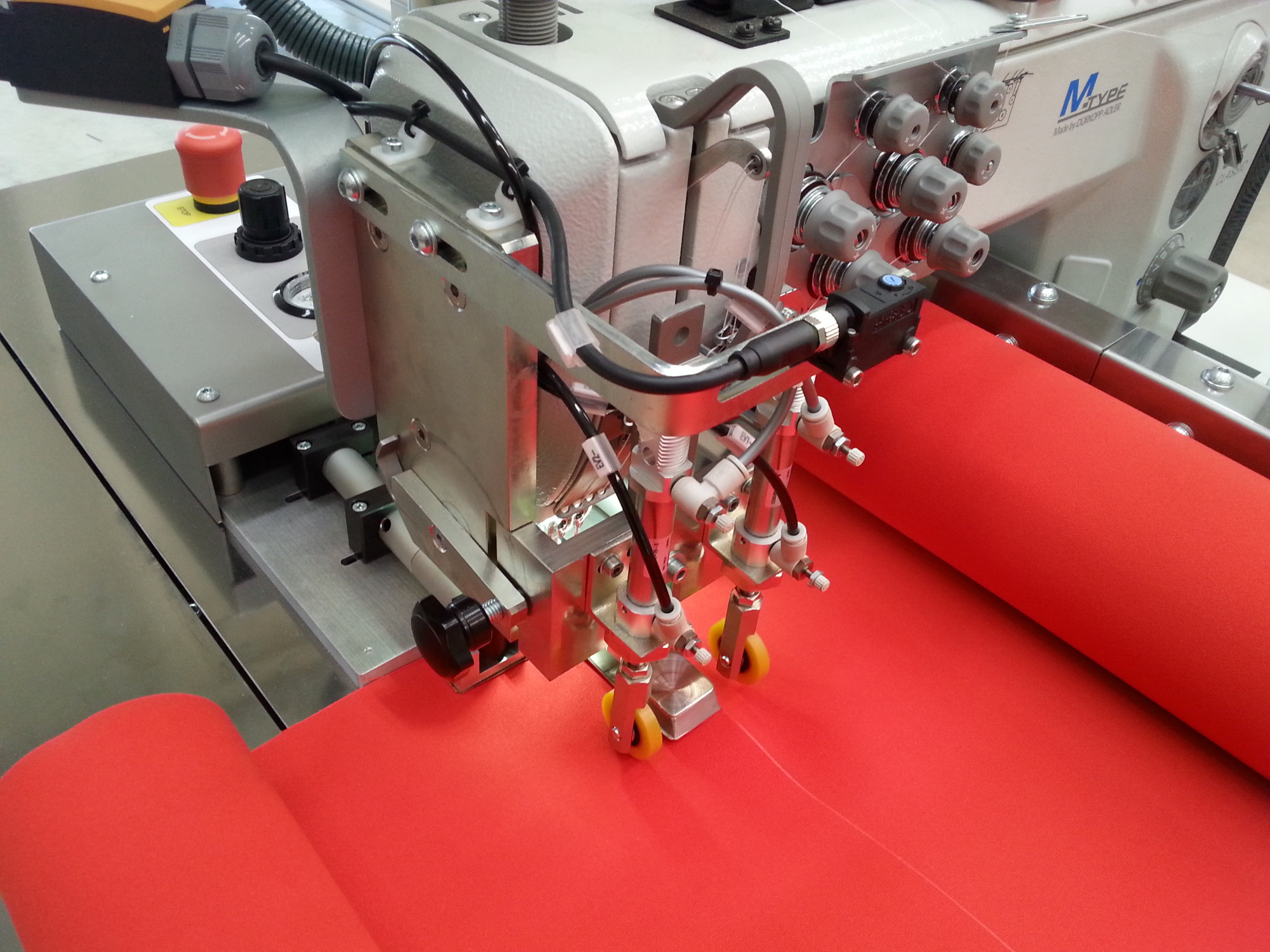 Automatic linear sewing machine with travelling head for joining and hems.
Hercules is an industrial sewing unit specifically designed for the awning industry. It is the perfect solution for manufacturers who need high quality and fast performance for sewing awning fabrics (acrylic, polyester, technical textiles, PVC, etc). It is equipped with a travelling sewing head that moves along the length of the fabric.

Hercules allows you to work with any sizes of fabrics, even if they are cumbersome. The fabric is held in place and tensionned with the use of clamps to ensure straight seams every time. With our special guides, it is possible to do lateral hems, overlaps, reinforcements and insert a PVC and/or pergola core.

Applications: SEWING

Markets: AWNINGS
CHARACTERISTICS
TECHINICAL SPECIFICATIONS
Useful sewing length: 5.6m up to 14m** (18ft to 46ft)***
Machine length: 7.2m up to 15.6m** (23ft to 51ft)***
Operation mode: automatic, semi-automatic and manual
Latest generation Dürkopp Adler cl 867 sewing head
Electrical voltage EU: 230C / 50 Hz AC US: 230V/ 60Hz AC
Air pressure: 6 bar
Complies with CE safety regulations
FEATURES
Automatic sewing machine with travelling head
Industrial sewing for acrylics, polyesters, PVC and technical textiles
Applications: overlaps, lateral hems, reinforcement, PVC and/or pergola core insert
Straight and perfect seams - 3+3 pneumatic transport clamps in front and back to provide continuous tension during the sewing process
Includes automatic devices: thread cutter, foot lifter, back-tack, lubrication, remaining bobbin thread control*
Machine controlled by PLC with digital display
Sensor to detect the end of the fabric with automatic return of the head
Needle cooling*
Thread break sensor*
Statistic records of sewing process*
Illumination of the sewing area by LED
ADVANTAGES

Built for high production capacity - High sewing speed
Takes less space than a travelling tray linear sewing machine
Straight and perfect seams - 3+3 pneumatic transport clamps
Accurate machine with high quality results
Dürkopp Adler cl 867 sewing head with high capacity hook (increase capacity by 70%)
Customized guides for different applications - based on the customer's needs
Guides are easy and fast to change
Designed to be operated by one low-skilled operator
Low cost of maintenance and operation
* Optional
** Other dimensions upon request
*** Precise measures are given in metric system. Imperial values serve as a reference.